7 realistic ways to save smartly so you can travel more!
With the costs of flights, accommodation and car hire, travel is no cheap affair but isn't it oh-so worth it? You simply cannot put a price on the thrills of discovering a new destination and the memories you make on every journey. So, in the name of travel, we've put together a few useful tip that can help you save toward your next trip!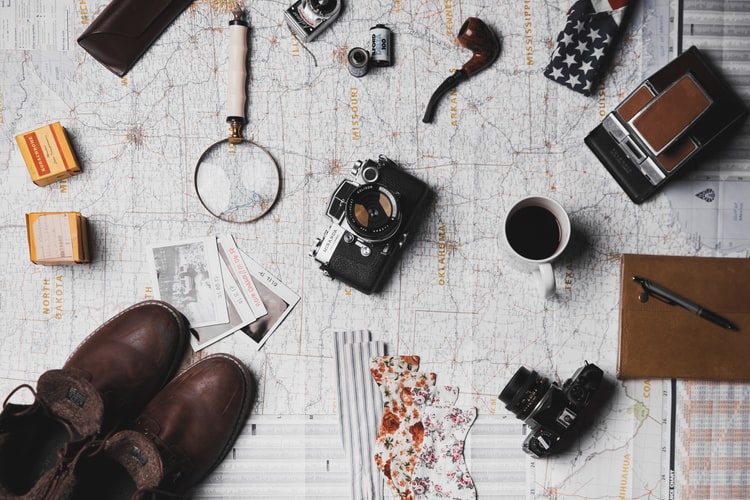 Save on subscriptions
This is an easy and relatively pain-free way to shave off those unnecessary expenses. Examine your subscriptions and consider whether a) they are essential and b) you can find a loophole to spend less. You might not really need that magazine every month that you briefly page through before you toss it aside, or that gym subscription that you hardly use.
If you subscribe to music streaming services such as Spotify or Apple music, or movie streaming services such as Amazon Prime, Showmax or Netflix, make a point of choosing your favourite one and cancelling the others. Once you've selected your favourite, you can look into getting together with friends or family to share an account, thereby significantly reducing your expenses.
Go the extra mile
You'll be surprised at how much you can save by just putting in a little bit of extra effort: the premium you pay for convenience adds up! Scan your bank statements for routine expenses that you can do without or reduce. You might want to consider packing your lunch at home, or carrying a flask of coffee with you instead of paying for multiple coffees to go. Instead of rushing to the shops every evening before dinner, plan for the upcoming month and take a relaxed Saturday morning to buy everything you need in bulk (or order it online!) This way you'll save on bulk deals.
Often cutting back on convenience not only helps you save, but also reduces your impact on the environment, so it's a double win!
Flog your stuff
Let's be real, most of our homes are filled with a whole bunch of stuff that we hardly ever used. If you haven't used it in the past 6 months, chances are you won't be needing it in the next 6 months either. Scan your house for things that don't serve you anymore – that old sewing machine you never use, those golf clubs that haven't seen daylight in a few years – and sell them off. Not only will it help flesh out your travel fund, but you'll also be able to simplify and de-clutter your living space.
With the help of Facebook Marketplace, it's also never been easier to pass on possessions you no longer have a need for. Snap a quick photo, upload it and usually in a matter of days you'll have sold your stuff to someone that has much better use for it.
Ditch a bad habit
Got a bad habit that doesn't serve you? This is the perfect opportunity to ditch it! Take the time to work out how much you spend on those cigarettes in a year and you'll be kicking yourself. Maybe those post-work cocktails can be limited to one evening a week. You'll be surprised by how much you can reduce your expenses by cutting back on habits that don't necessarily add value to your life. Needless to say, you'll be winning on two fronts: your body will thank you AND you'll be watching your travel fund swell up!
Second hand clothing
As you may have picked up by now, there is often a correlation between saving money and protecting the earth: consumption does not serve our environment! Fast fashion is not only expensive, but also costs our environment. Instead, you could save up around 75% of a clothing item's price by hunting for its second hand counterpart.
Plus, the thrill of finding a quality, stylish thrifted garment is incomparable with walking into a retailer and picking up whatever the latest trend may be.
Do free things
They say the best things in life are free! And how much better if you're saving for an awesome trip overseas while you're at it. Rather than pursuing activities that will cost you an arm and a leg, find ways to enjoy the place you live in free of charge. This could be something like having a picnic at a lake nearby, or looking for museums or exhibitions that don't charge an entry fee. If you're feeling altruistic, you could sacrifice your time to support a local charity.
If you'd like to build on your knowledge, there are a myriad of free resources on the internet to help you learn anything from coding to quantum mechanics. You may even want to consider using free apps to learn the local language of the next destination you plan on travelling to!
Save on luxuries
Okay, so self-care is all the rage these days, but what if your self care is travelling? You might want to think about cutting back on some luxuries so that you can allocate that money towards your next trip.
You can easily go with fewer haircuts, fewer visits to the spa or fewer manicures. You might have to "rough it" a little until your next trip but think of the satisfaction of booking that flight to an unfamiliar destination!
Saving money may seem daunting at times, but with these tips it's definitely made a lot easier – without compromising your quality of life! Let us know how YOU save money for the next time you hit the road (or air!)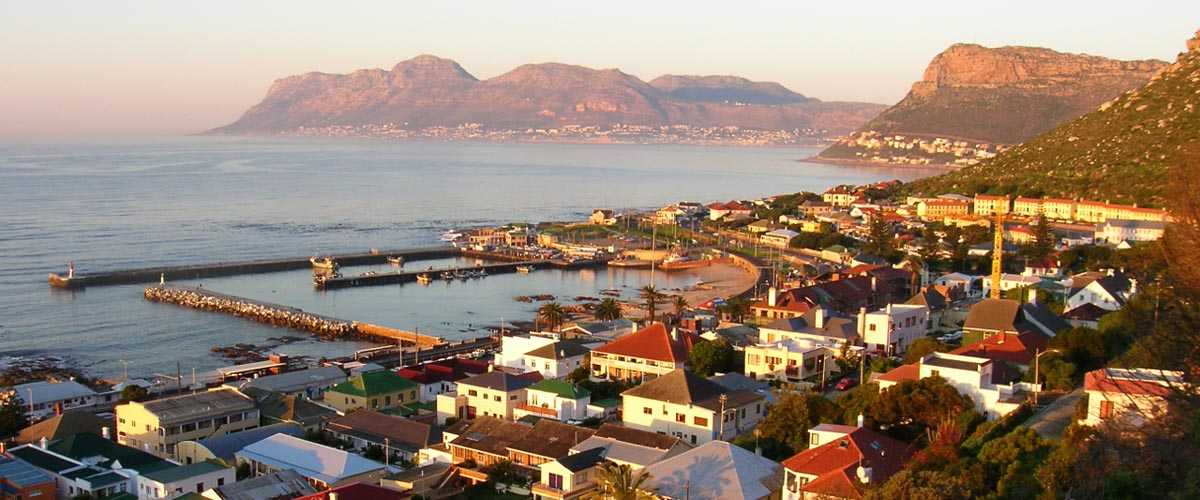 Sometimes the journey alone is the destination. Especially when we're on holiday, we tend to pack our days with activities: things to do, things to see, things to tick off our bucket list. But sometimes the most precious moments are the ones in between: taking a deep breath of fresh, salty air, pulling over to take an unexpected dive in an icy tidal pool or maybe just rolling down the window of your car with your favourite song blasting.
Consider this. Maybe don't plan your day this time, but pick a route and let a day of adventure unfold itself. Who knows, you could discover your new favourite coffee place on the way or capture the most magical photo you've ever taken. Cape Town is jam-packed with scenic drives that will knock your socks off every single time, no matter how many times you've done them! We put our heads together to come up with our absolute favourite drives in Cape Town. Give them a go!
Chapman's Peak Drive
Okay, so this one's a classic. In fact, it's known as one of the world's most scenic drives and it does not disappoint. Think 9 kilometres of coastline stretching from Noordhoek to Hout Bay, with panoramic views on the Atlantic Ocean on one side and a spectacular view of the Western Mountains of the Cape Peninsula on the other. Apart from the mind-blowing scenery, you might also want to take a moment to admire what an exceptional feat of engineering the road is. It took seven years to build (completed in 1922) and later received an excellence award for rockfall protection (that was in 2004).
The spectacular scenery looks even more magnificent in the evening light, so when you're planning your drive, time it so you catch the sunset.
Highlight:
If the spectacular panoramic scenery itself isn't enough of a highlight for you, you might want to keep a pair of binoculars handy: in the right season (typically toward the end of winter or early spring, so June through to November) it's likely that you'll be able to spot a Southern Right Whale. Your chances of a sighting are especially high during peak calving season, which is in July and August.
Don't forget to bring:
If nothing else, bring your camera! There will be several arresting views you'll want to hold on to forever. This is also the perfect drive to pack a picnic for there are areas where you can pull over perfect for a picnic. What better way to watch the sunset than with an Aperol Spritz and a snack in hand!
More practically, don't forget to bring cash or your card or else you won't be able to get past the toll gate. If you're planning on doing some whale watching, be sure to pack your binoculars.
Muizenberg – Kalk Bay – Simon's Town
This drive takes you along the eastern coast of the Cape Peninsula, from Muizenberg over Kalk Bay, to Simon's Town. Apart from the beautiful scenery, the stops along the way are packed with cultural experiences and little gems of coffee shops and bakeries.
Highlight:
In Kalk Bay, make a stop at the harbour and order a traditional fish and chips. The fish is straight out of the ocean and tastes delicious. Take a walk along the harbour wall and you might just catch the fat resident seal scavenging for some leftovers.
Make a turn past the Ice Café in Kalk Bay, the unofficial purveyor of the best ice cream in Cape Town. They have a wide range of ice creams and sorbets, with something for everyone.
For more wildlife action, be sure to visit Boulder's Beach, somewhat further along the coastline past Simon's Town, where you can watch penguins bathing in the clear water.
Don't forget to bring:
Be sure to pack your swimming trunks! This drive is littered with tidal pools that make the perfect refreshing pit stop for a dip in ocean water. The water on the Indian Ocean is warmer than on the Atlantic Ocean, but bring a sweater to keep you warm after your swim.
 Gordon's Bay – Hermanus
From Gordan's Bay through to Hermanus, this drive takes you along another beautifully scenic route past a bay called Koel Baai. If you're up for something more active, you can make a stop along the way for the Crystal Pool hiking trail. As the name suggests, this hike takes you past several beautiful pools perfect for swimming in.
Highlight:
On the right day with a light wind, you can stop off at Koel Baai Beach to take a walk on the pristine beach and watch surfers slide into barrels in crystalline waters.
Don't forget to bring:
If you plan on hiking, bring a pair of good shoes. Otherwise, a good beach towel, an umbrella and some snacks will make for the perfect beach day at Koel Baai Beach.
West Coast
For the ultimate road trip feel, head up the West Coast over Eland's Bay to Lambert's Bay. Once you've hit the open road, you'll have dry, arid plains stretching out ahead of you. The raw natural beauty of this area is unmatched.
Highlight:
If you have the stamina, you can head all the way to Lambert's Bay where you'll find a magical open-air restaurant called Muisbosskerm. The restaurant offers an unrivalled buffet with a wide range of seafood, as well as magnificent sea views. Be sure to book in advance as it's only open on certain days!
Don't forget to bring:
Both in winter and summer, the air on the West Coast gets chilly in the evenings. Be sure to pack a warm jacket to keep comfortable!
We've barely scratched the surface of scenic drives in Cape Town, but these are undoubtedly some of the best – enjoy the ride!