Cape Town Bucket List: Your guide to the ultimate Garden Route getaway
Some of the prettiest seaside holiday destinations in South Africa are to be found along the Garden Route in the Western Cape. During the Easter and Christmas holidays, popular towns along the Garden Route, such as Mossel Bay, Wilderness and Knysna, are jam-packed with holidaymakers from across the country. For this reason alone, you may want to reserve your accommodation well in advance.
If you're driving from Cape Town, you'll be pleased to know that a trip to the Garden Route will take approximately four to five hours, and not the entire day. This is a wonderful convenience for those visiting or living in Cape Town and who seek the ultimate Garden Route getaway. If you need to rent a car for your holiday, feel free to visit our fleet page to view our cars.
To help you decide on the best accommodation, we've listed five of the places we'd love to visit ourselves.
Wilderness National Park – Wilderness
Wilderness National Park is situated around the serpentine and lakes in the picturesque village of Wilderness, just past George on the way to Knysna – the perfect location for fun-filled family day trips to neighbouring towns. The Wilderness national park is a serene, forested park with wooden chalets overlooking a shimmering vlei, which is perfect for watching water birds from your balcony. The park is maintained beautifully and there are a host of activities to keep visitors of all ages occupied. If you enjoy hiking or taking long walks, you'll be pleased to discover scenic hiking trails tailored to different fitness levels, some of which wind through dense lush forest. There are benches along the routes where a moment's rest will allow you to admire the magnificent scenery, imposing mountains and gentle, trickling waterfalls.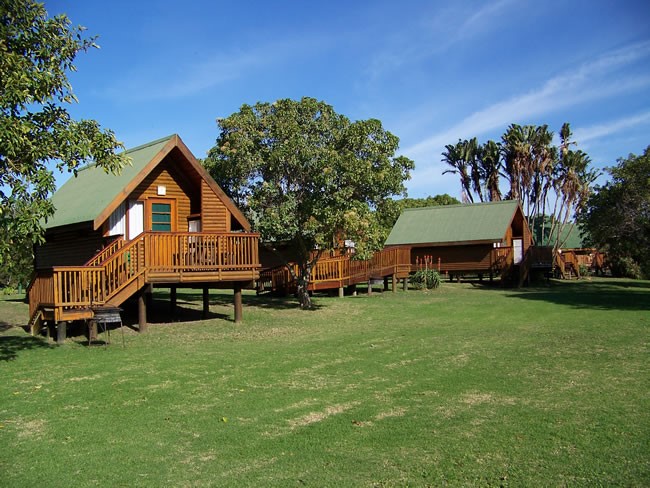 Image source: http://www.kalahari-tours.co.za/
Contact Information
Address: Dumbleton road, Wilderness
Tel: (044) 877 1197
GPS coordinates: 22.6085 -33.9892
Phantom View Lodge – Knysna
If it's a fairy-tale forest setting you prefer, then Phantom View Lodge is your ideal place for a holiday. You will discover this lovely lodge in the vibrant town of Knysna. The accommodation at Phantom View is in self-catering cabins that have wooden decks with Weber braais, tables and chairs for outdoor dining and stunning views of the river. There is also a swimming pool on the premises, perfect for cooling off after a day walking the nature trails, visiting bird parks, or even playing a round of golf at one of Knysna's scenic courses. The tranquil mountain and river surroundings of Phantom View Lodge promise to restore the energy of even the weariest among us, who seek some respite from the rat race.
Contact Information
Address: Phantom Pass Road, Knysna
Tel: (044) 382 6230
GPS coordinates: 34°01′ 53.62?S 22°59'12.06?E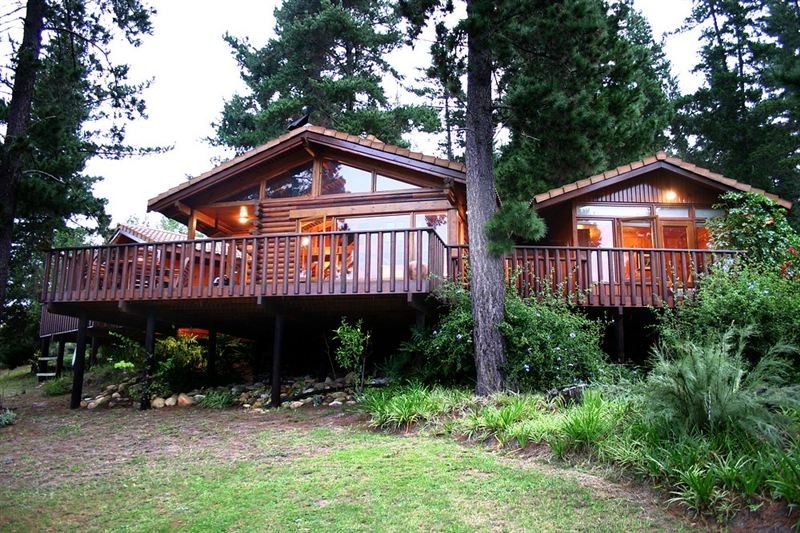 Image source: http://www.zawebsdata.co.za/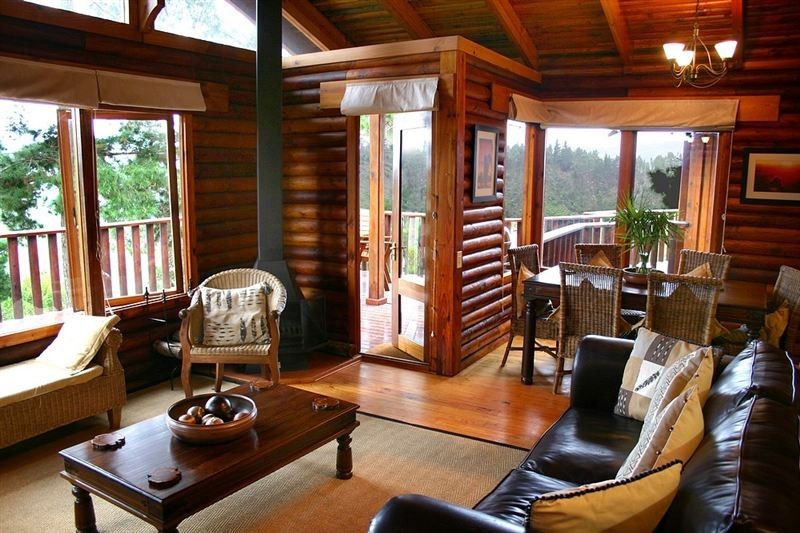 Image source: http://www.zawebsdata.co.za/
Knysna River Club
Located on the water's edge of the Knysna Lagoon, Knysna River Club is a one of a kind luxury self-catering accommodation that promises to take your breath away. Log cabins are surrounded by large shady trees and manicured gardens, which contribute to a peaceful atmosphere, just what one needs for a relaxing holiday away from the city. Knysna River Club is conveniently located to allow easy access to shops and restaurants, as well as to the Knysna Waterfront. If you feel like a day out exploring nature, visitors are able to walk or cycle to Thesen Island or embark on a morning jog to Knysna Heads.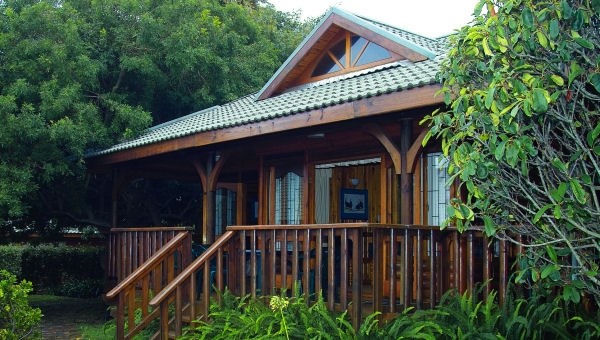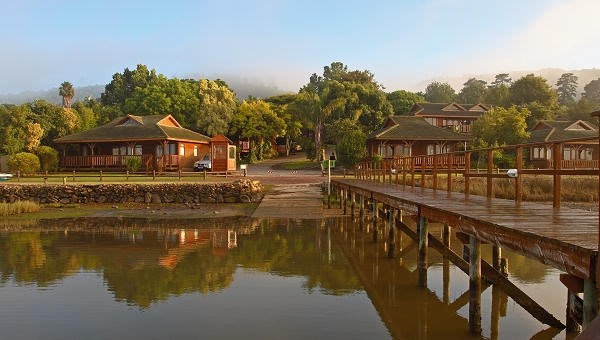 Image source: http://www.africanwelcomesafaris.com/
Tsitsikamma National Park
Tsitsikamma is considered a world-class holiday destination along the Garden Route. Managed by South African National Parks board, this family-friendly holiday encompasses a list of exciting activities and beautiful scenery for everyone to enjoy. Walk over the suspension bridge spanning Storms River for bird's eye view over the ocean, or snorkel in shallow pools teeming with colourful sea life. Alternatively, relax on a park bench with your pair of binoculars and count the dolphins swimming by.
Contact Information
Tel: (021) 424 1037
GPS coordinates: 34.0167° S, 23.8833° E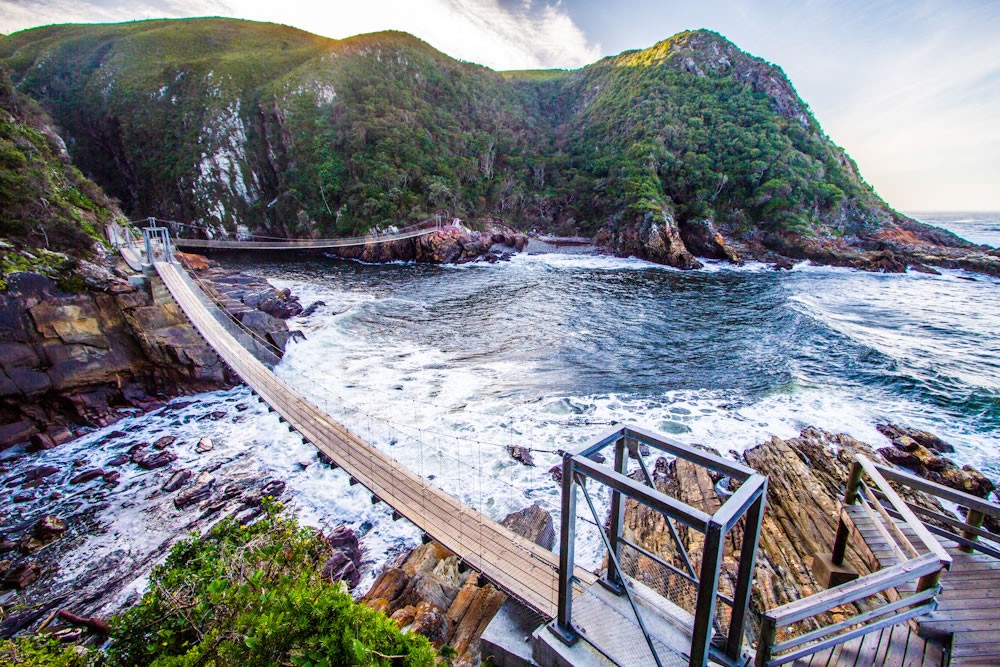 Image source: http://www.southafrica.net/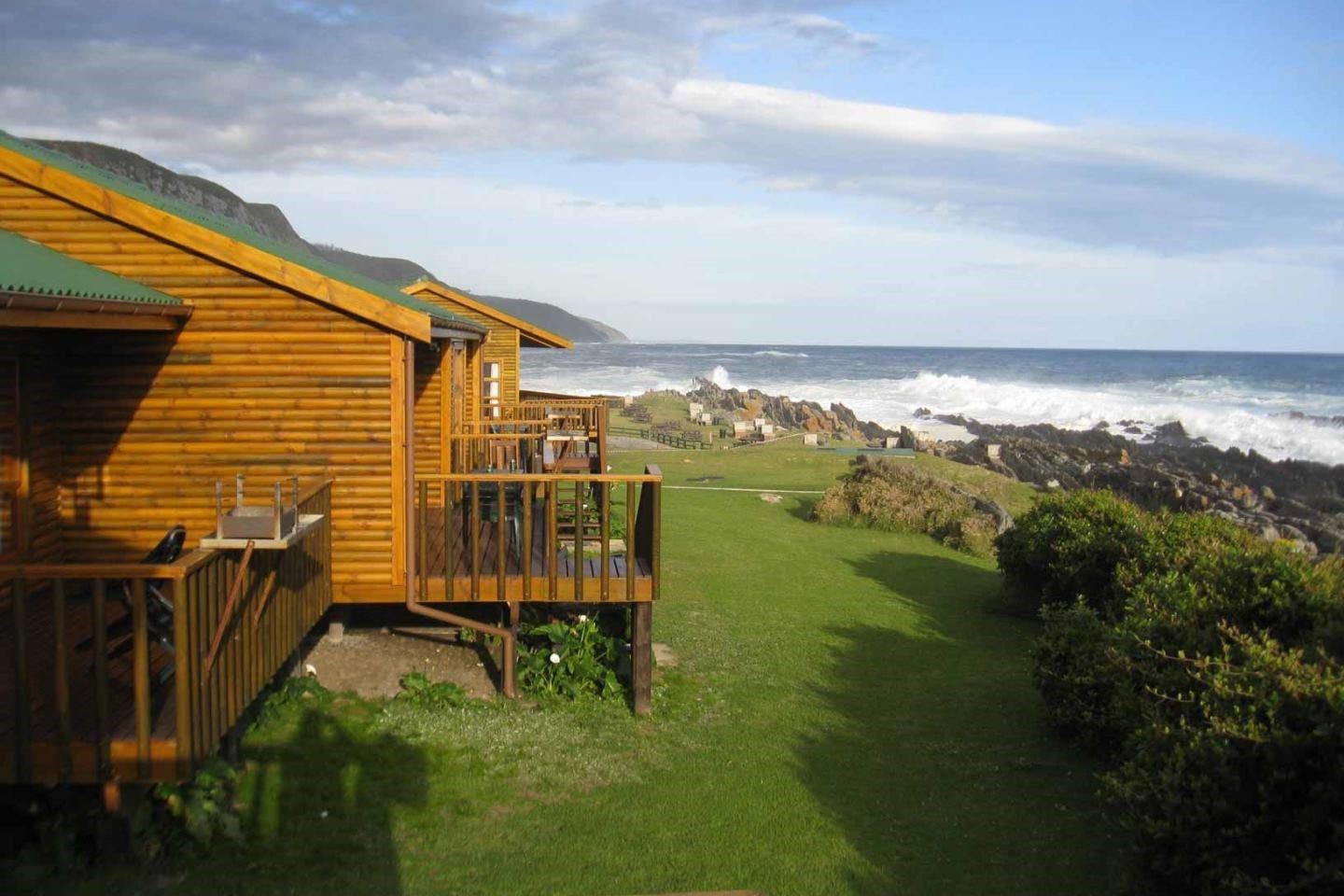 Image source: http://www.roomsforafrica.com/
Now that you have some ideas on where to book your Garden Route accommodation, look at some of the attractions and activities that the Garden Route offers here.