The suburb is situated on the Atlantic Seaboard and has no commercial shopping centres or even street lights, yet it holds the most expensive residential property in South Africa.
Llandudno is surrounded by large granite boulders and is overlooked by mountains. Due to rough seas swimming can be dangerous but surfers have labelled it one of the best spots for surfing.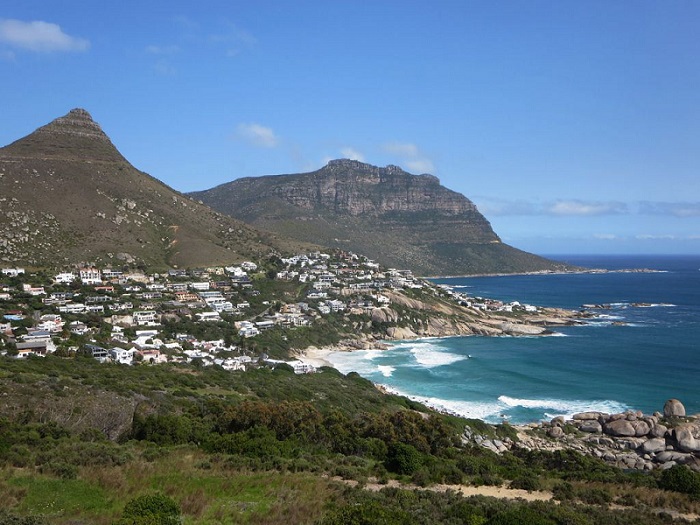 The only access point to Sandy Bay Beach is a walk through Lladudno. The isolated white sandy beach is still popular with nudist sunbathers but you can also find surfers when there are large swells. Sandy Bay is one of Cape Town's most inaccessible beaches. The only way to get to Sandy Bay is via a twenty-minute walk from the car park or a clamber over rocks from the southern end of Llandudno.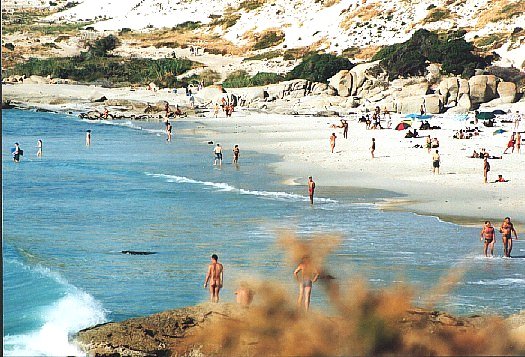 The white sanded beach remains unspoiled and the unique Cape fynbos stretches off in both directions, largely untouched. A five minute drive takes you over the hill from Llandudno to the village of Hout Bay, where there are plenty restaurants, shopping centres and other options for the whole family.
Perfect picnic spots
You need to get here early for a parking along the beach side. Pack a picnic basket and bring along lots of sunscreen. Be sure to take in the beauty as the beach is framed by natural bush, Judas Peak and Klein Leeukoppie ('little lion's head') which rears up on either side to form a dramatic mountain backdrop.
While this particular destination does not offer a variety of restaurants and nightlife, the simplicity of the nature and beach life is what keeps all locals coming back for more.
For more to see in the Mother City, visit our selection of places of interest in Cape Town.