Looking for exciting new ways to spend your weekends? Just outside of Cape Town, lies a seaside suburb that is home to the oldest building in South Africa, a special corner for avid surfers and a variety of beach spots, restaurants and hiking trails.
You can rent a reliable car and drive up to Muizenberg for a fun-filled day of eating good food, soaking up the South African sun and partaking in some rather exciting outdoor activities.

Image Source: Muizenberg.co.za
Surfers' Corner
In any seaside suburb you'll find a selection of activities that include swimming. Muizenberg boasts an ever-growing community of surfers. Surf Shack offers everything you'll need to get started. Local surfers claim surfing is one of the most exhilarating experiences. Learning to surf should be on your bucket list!
Muizenberg Flea-Market
The Muizenberg Flea Market is considered the cornerstone of the suburb. Every Sunday it draws crowds from all over the Cape. Stalls offer the best bargains all year round.
Come hungry as the smell of freshly made street food will tantalise your taste buds as you pass by. You'll find a variety of sizzling meats, buttery corn, fish and chips and even a few surprises too. Dress comfortably and have cash on hand because having to make a quick dash to the nearest ATM may be the reason you miss out on great deals.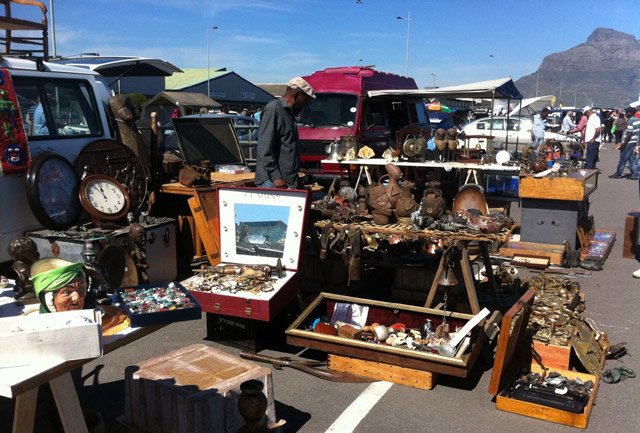 Image Source: Cape Town Magazine
Muizenberg History:
Muizenberg is home to South Africa's oldest building. Now open to the public as a museum of history, the Het Posthuys Museum has been perfectly preserved since 1742.
A quick visit to the Muizenberg Museum and you'll learn about the battle that took place in the town on the 7th August 1795 between the Dutch and the English. The battlement site boasts an open-air museum which was opened to the public in 2006. The Dutch retreated which led to the first British occupation of the Cape. Brace yourself for an action packed visit back into time.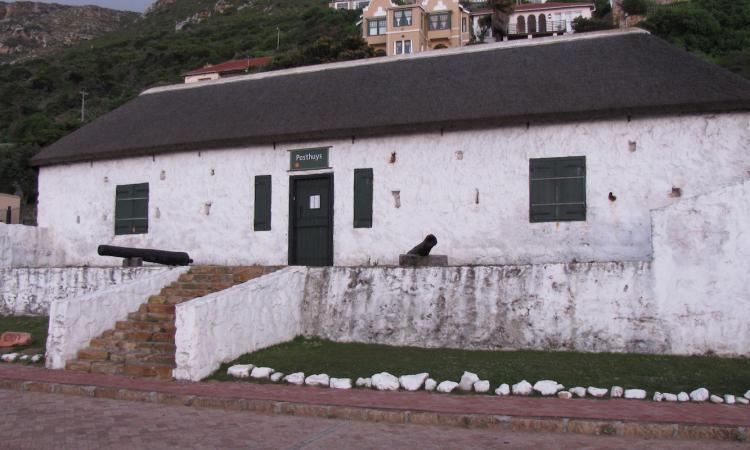 Het Posthuys Museum by Muizenberg Tourism
For activities in the rest of the Mother City, visit our selection of attractions in Cape Town.