Discovering and exploring the most popular locations in Cape Town is sure to make your trip interesting but take a moment to really get a sense of Cape Town by unravelling what's beneath the surface. Underground, or rather secret restaurants have become a growing sensation amongst locals as the Cape Town social scene and booming tourism industry reach new heights.
The basic concept of course is nothing original, but a couple of new underground restaurants in Cape Town have graced us with their wonderfully laid-back presence and we certainly can't imagine life without them. Not only do they offer a calm and relaxed atmosphere but they also offer modest prices while still presenting mouth-watering food. If you think you can only enjoy some of these places if you're a local then think again. Simply follow our list and get exploring.
The Dog's Bollocks
This quaint restaurant offers something for all types. Set in a backyard, The Dog's Bollocks presents a unique backdrop to your lunch dates. From delicious burgers to scrumptious vegan and vegetarian options that will leave you speechless, you can find this gem of a spot in Yard 6, Roodehoek Street in Gardens, and slap bang in the city centre. It doesn't get much better than that. Only recently has Dog's Bollocks created a social media account so be sure to follow them before your trip.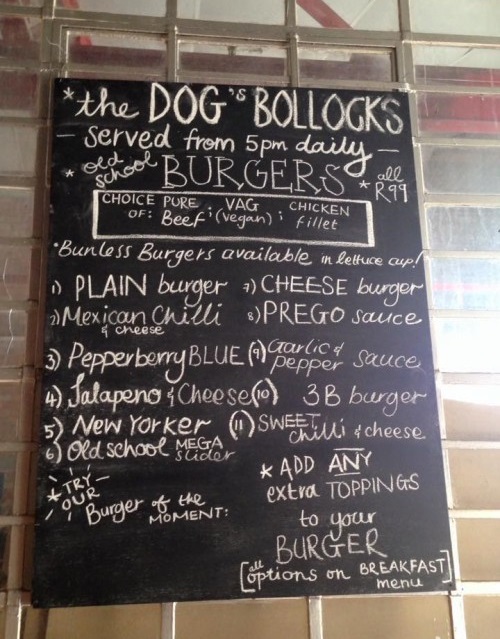 • The Dog's Bollocks specialises in making amazing, mouth-watering burgers. Scrumptiously juicy and ever so inventive and handcrafted by the owner, Nigel Wood. At first glance the Dogs Bollocks looks like nothing more than an average garage with a blackboard outside offering burgers but step inside and prepare to be surprised. Oh and remember to bring your own alcohol along.
Ferdinando's Pizza
Considered Observatory's hidden gem, Ferdinando's Pizza offers wood-fired, Italian pizza made with proper, fresh ingredients that is sure to get you hooked. Just outside of the city centre, Ferdinando's Pizza is perfectly situated in the up and coming, trendy suburb of Observatory. Here you'll find a unique selection of restaurants, bars, clubs and a diverse pool of people. Be prepared to fall in love with the charm and ambience of Ferdinando's Pizza.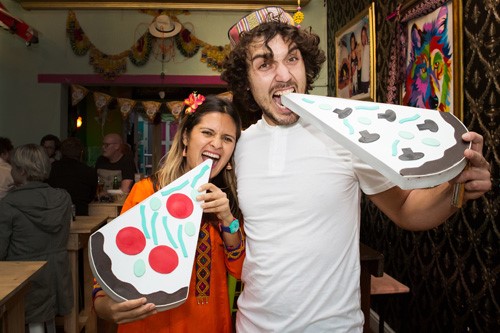 • Interesting fact about this Pizzeria: Ferdinando's Pizza began in the apartment of a handsome Italian guy named Diego who happily made one delicious pizza after the other in the pizza oven he built into the space himself. He named his underground restaurant after his dog Ferdinando who is known to be quite friendly with the ladies.
The Gin Bar
The Gin Bar is perfectly nestled in a Mediterranean-style court yard that can only be accessed through a Chocolate Café, Honest Chocolate. This beautifully hidden gem offers the remedy for your heart, soul and head by harnessing the age old medicinal practices with gin.

• The Gin Bar can be found on Wale Street. In the midst of the city hustle and bustle, you can find this quaint bar which offers gin based drinks with international and local influences. Open Tuesday to Thursday: 5pm-1am and Friday and Saturday: 4pm-2am. The beautiful Upstairs bar (above the Gin Bar) is also open Thursday to Saturday night, and the space is available to hire for events and functions.
If you're visiting Cape Town for the first time, be sure to make the proper arrangements for travelling before you embark on your trip. Renting a reliable car has to be the safest and most reliable way to travel in and around this majestic city. If you're looking for a romantic dining experience, have a look at our list of the best restaurants in cape town with sea views.