10 Ways to Usher in Spring in Cape Town
2020-11-05 12:09:59

Spring has made a very sudden appearance in Cape Town, here are our tips on how to make the most of it!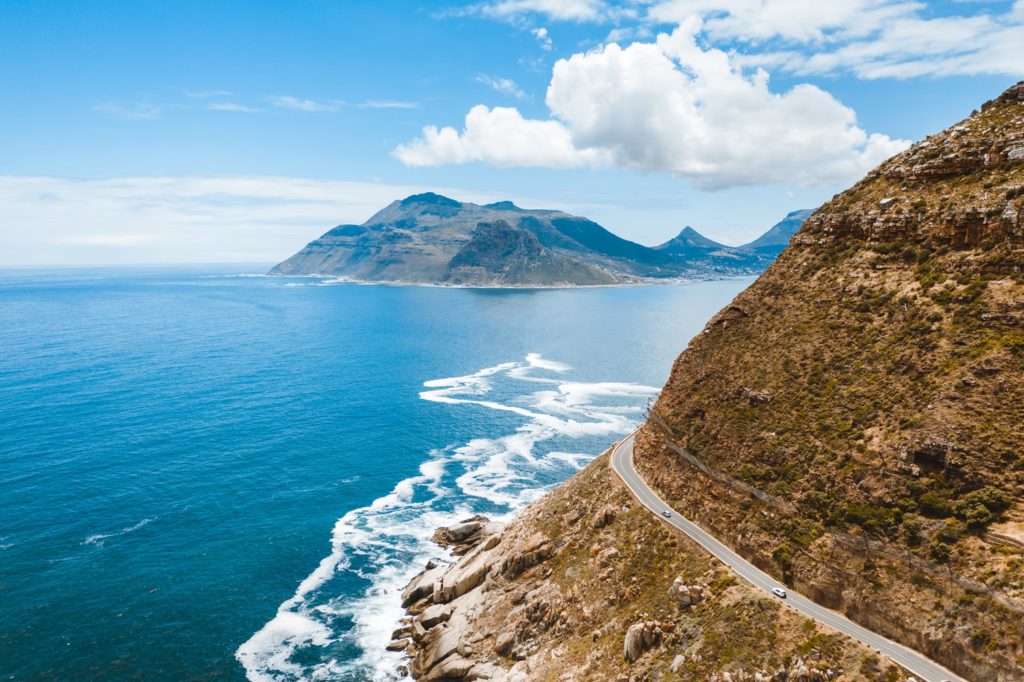 Cape Town, in all her glory
Winter has come to an abrupt end and as if someone has flipped a switch, Spring is here. A few sweltering days have already given us an indication of the hot summer that lies ahead of us and we're not about to complain about it! In the name of ushering in Spring, we've rounded up ten fun outdoor adventures that our rental car can take you to around Cape Town!
>u>Milnerton Market
The Milnerton Market takes place every weekend and public holiday and makes for a great day-outing. It is in fact no longer located in Milnerton, but in Paarden Eiland, with a majestic backdrop of Table Mountain. Unlike many over-curated markets these days, the market is an authentic flea market and the ideal destination for deal-hunting! Round up the gang and make a day of finding the perfect bargain!
Cherry-picking at Klondyk Farm
Nothing quite says summer like a basket and a belly full of cherries! Cherry-picking at the Klondyk Farm in Ceres is the ideal family activity that will keep the kids entertained while they harvest fruits for the next few weeks. The farm is located two hours outside of Cape Town and offers accommodation in case you want to make a weekend out of it.
Note that there is a designated cherry-picking season that opens toward the end of November.
Franschoek Wine Tour
The Franschoek Wine Tram takes you through the beautiful Franschoek Valley and stops at picturesque vineyards where you can enjoy world-class wines and cuisine against a breath-taking scenery. The tram itself is a vintage-style railway tram that allows you to hop on our off wherever at any point. Get your best friends together and spend the day reveling in the beauty of the Franschoek Valley.
Wild Flower viewing on the West Coast
Is it even Spring if you haven't been to see the West Coast's wild flowers? From August, several little towns along the West Coast, about an hour's drive outside of Cape Town, light up with colourful wild flowers. The closest wild flower destination is the Blauuwberg Nature Reserve, which has spectacular views on to Cape Town's cityscape and coastline. The wetland is located 30 kilometers outside of Cape Town, offers several hiking trails and is known for its rich biodiversity.
Bluebird Market
This bustling Friday-night market is a fun way to kick off the weekend. The market is located in Muizenberg, an area of Cape Town that has become a hub for creatives from all walks of life. On Friday evenings, Muizenberg locals gather at the Bluebird market for a few drinks, to enjoy the delicious culinary experiences on offer and to browse the clothing and jewelry stalls.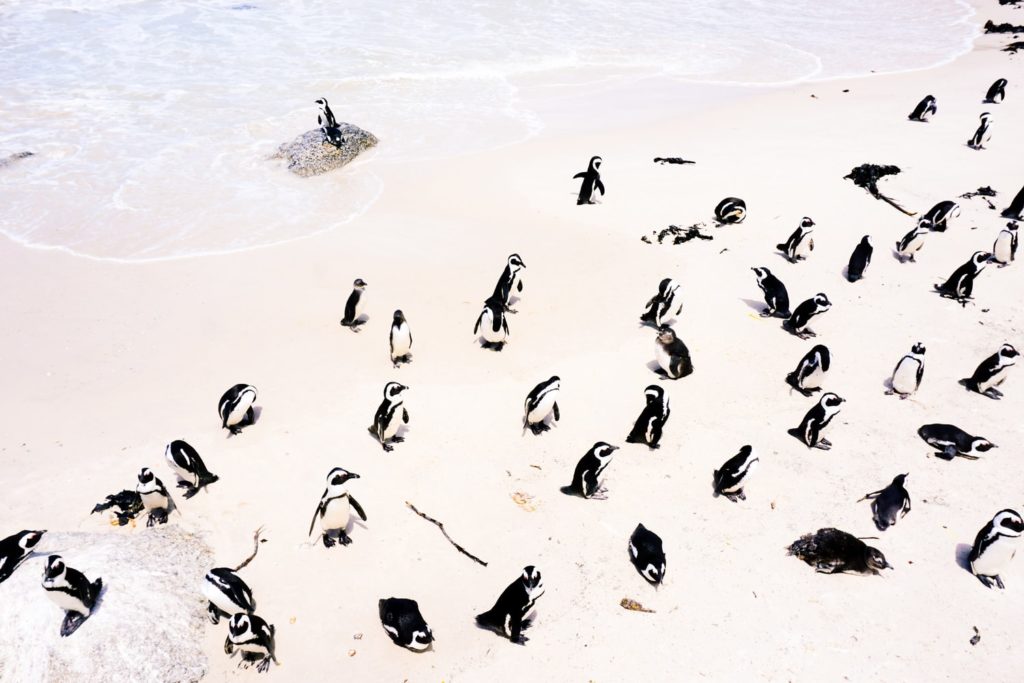 Penguin-watching at Boulders Beach
For a truly special and uniquely Capetonian experience, head to Boulders Beach in Simon's Town to hang out with the penguins. Boulders Beach is the home of a colony of African penguins and is located just 45 minute south of Cape Town. The area consists of three pristine beaches with a viewing deck for observing the penguins. The beaches are also suitable for swimming, so bring your swimsuit! Entry to Boulders Beach requires a conservation fee, so don't forget your wallet.
Galileo Open Air Cinema
Does watching cinema classics under a blanket and a magical ceiling of stars sound good to you? From October through to April, the Galileo Open Air Cinema will be screening movies at various open air venues again. From Kirstenbosch Gardens to Battery Park at the V&A Waterfront, all the venues are magnificient, as is the choice of film, which is typically a timeless movie that appeals to a wide audience. Galileo offers different packages, with the option to include a blanket, back rest and a box of chocolates. What better way to usher in summer than an evening spent watching your favourite movie under the open sky.
Hike Lion's Head
Lion's Head is the lion-shaped mountain that towers over Cape Town's City bowl and the Atlantic Seaboard. The hike to the top of Lion's Head serves as a perfect sunrise or sunset hike, offering breathtaking views over the entire city bowl, Table Mountain and the Atlantic Seaboard of Cape Town. The hike is a fairly manageable distance and can easily be done under 2 hours, but it's rather steep so make sure you're feeling up to the challenge. Be sure to take along a flask of coffee and some snacks to enjoy when you've reached the top!
Kirstenbosch Gardens
Take a drive to Kirstenbosch Gardens in Newlands and let yourself be amazed by the diversity of this botanical garden, which is considered one of the grandest in the world. Kirstenbosch Gardens is steeped in history, with the land being in use since the late 1400's. Spend the day walking through the picturesque garden and conclude your day with a picnic spread on Kirstenbosch Gardens' ample lawns.
High tea at the Belmond Mount Nelson Hotel
There is no celebration of Spring more refined than a high tea at Cape Town's Mount Nelson hotel. The Nellie, as she is affectionately known, offers a morning, afternoon and evening tea in a regal setting. Each tea sitting comes with a spread of assorted treats, as well as over 40 different teas and a tea sommelier that is on hand to guide you in the art of tea-tasting. Tea can be taken in the lounge, on the terrace or in the garden, in a formal yet beautiful environment.
Cape Town is a city for adventure and the warmer seasons suit it all too well – we've barely scratched the surface here, there's so much to do! What is your favourite activity to do in Cape Town?
Book a car
Enter your quote reference number to proceed with your booking.
Latest Blog Articles