About Us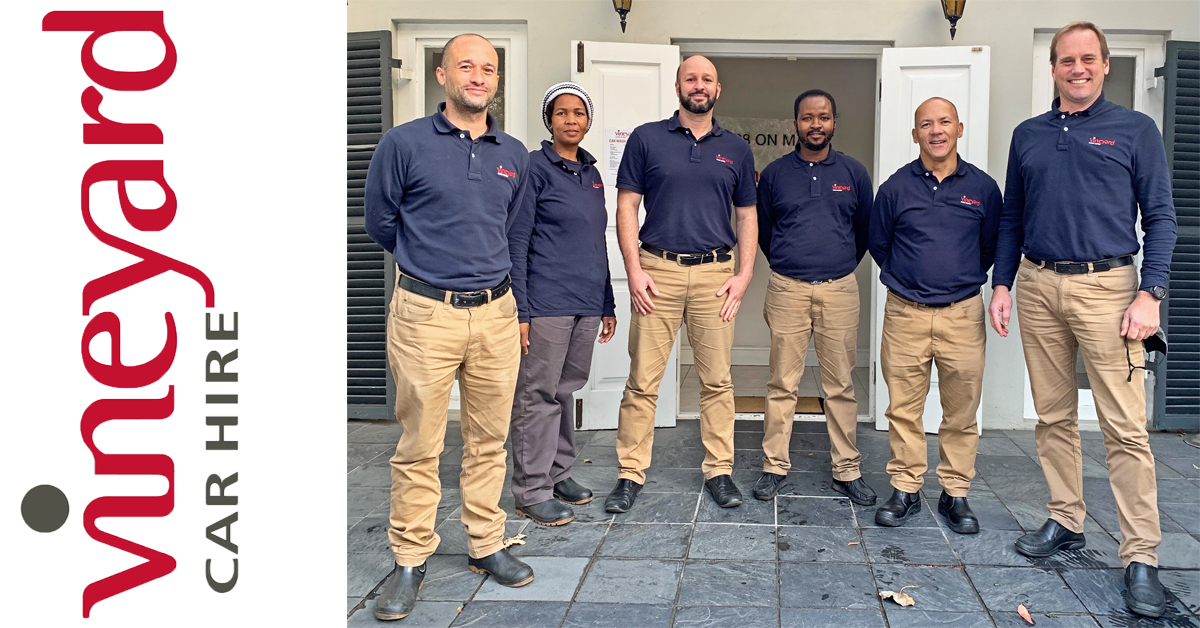 VINEYARD CAR HIRE is centrally located in a beautifully converted Victorian house in the heart of the southern suburbs in Kenilworth, Cape Town. This well-established, family-run business has been operating since 1981.
The service at Vineyard Car Hire is personal and of the highest standard, something that has always been emphasised. Our goal is to provide new, clean, reliable car rentals in Cape Town at the most competitive rates that ultimately ensure a happy, trouble-free hire. At Vineyard we deliver during office hours anywhere within the Cape Peninsula. We also personally meet-and-greet clients at the Cape Town International Airport at no extra charge – something that sets us apart from our competitors.
Tailored Car Rentals
We offer tailored rentals at simple and competitive rates, with no hidden charges. We also cater to special requests (such as mobile phone and GPS rentals, as well as baby seats). So whether you're local or on holiday in Cape Town, choose Vineyard for a car hire experience that aims to satisfy all your car hire needs.
Personal and quality service is of paramount importance to the staff and management at Vineyard Car Hire. Our efficient team of presentable and well trained staff provides a professional service equal to those of international standards. As testament to the high level of attention to detail at Vineyard Car Hire, almost all of our customers have returned to us and become fiercely loyal to our trustworthy and friendly personal service. With most of our clientele being tourists in the summer season, we are increasingly focusing towards local, corporate and domestic markets, offering attractive, discounted rates.
Although Vineyard Car Hire is based in the Cape, we are also able to assist with car hire requirements across the rest of South Africa, with access to cars in most major towns and cities.
For any further enquiries or questions, or simply to make a booking, contact us and we will gladly assist.
B-BBEE
Vineyard Car Hire is a Level-7 contributor to Broad-Based Black Economic Empowerment.