4 Amazing Cape Town Scenic Drives
2020-11-05 12:09:59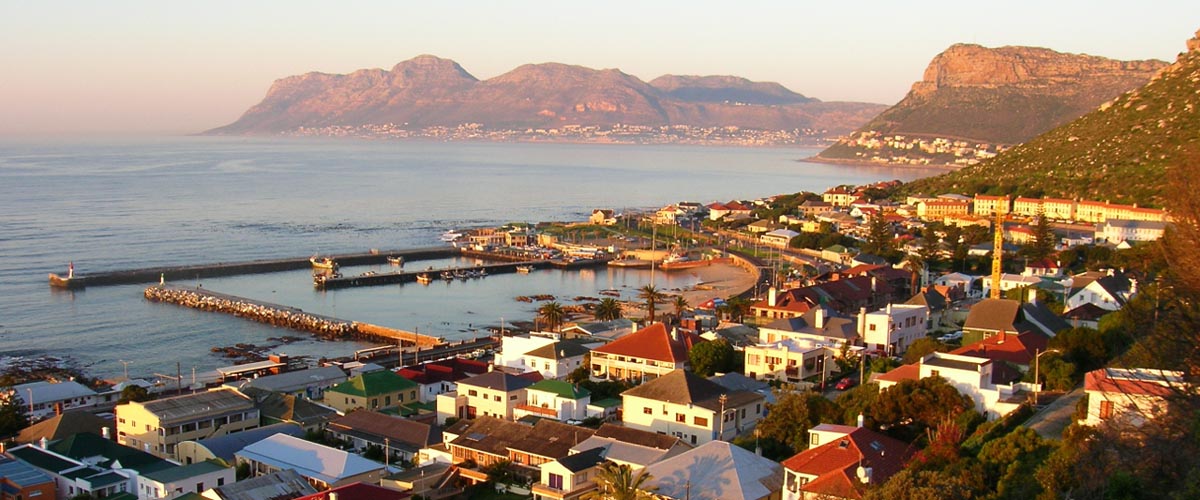 Sometimes the journey alone is the destination. Especially when we're on holiday, we tend to pack our days with activities: things to do, things to see, things to tick off our bucket list. But sometimes the most precious moments are the ones in between: taking a deep breath of fresh, salty air, pulling over to take an unexpected dive in an icy tidal pool or maybe just rolling down the window of your car with your favourite song blasting.
Consider this. Maybe don't plan your day this time, but pick a route and let a day of adventure unfold itself. Who knows, you could discover your new favourite coffee place on the way or capture the most magical photo you've ever taken. Cape Town is jam-packed with scenic drives that will knock your socks off every single time, no matter how many times you've done them! We put our heads together to come up with our absolute favourite drives in Cape Town. Give them a go!
Chapman's Peak Drive
Okay, so this one's a classic. In fact, it's known as one of the world's most scenic drives and it does not disappoint. Think 9 kilometres of coastline stretching from Noordhoek to Hout Bay, with panoramic views on the Atlantic Ocean on one side and a spectacular view of the Western Mountains of the Cape Peninsula on the other. Apart from the mind-blowing scenery, you might also want to take a moment to admire what an exceptional feat of engineering the road is. It took seven years to build (completed in 1922) and later received an excellence award for rockfall protection (that was in 2004).
The spectacular scenery looks even more magnificent in the evening light, so when you're planning your drive, time it so you catch the sunset.
Highlight:
If the spectacular panoramic scenery itself isn't enough of a highlight for you, you might want to keep a pair of binoculars handy: in the right season (typically toward the end of winter or early spring, so June through to November) it's likely that you'll be able to spot a Southern Right Whale. Your chances of a sighting are especially high during peak calving season, which is in July and August.
Don't forget to bring:
If nothing else, bring your camera! There will be several arresting views you'll want to hold on to forever. This is also the perfect drive to pack a picnic for there are areas where you can pull over perfect for a picnic. What better way to watch the sunset than with an Aperol Spritz and a snack in hand!
More practically, don't forget to bring cash or your card or else you won't be able to get past the toll gate. If you're planning on doing some whale watching, be sure to pack your binoculars.
Muizenberg – Kalk Bay – Simon's Town
This drive takes you along the eastern coast of the Cape Peninsula, from Muizenberg over Kalk Bay, to Simon's Town. Apart from the beautiful scenery, the stops along the way are packed with cultural experiences and little gems of coffee shops and bakeries.
Highlight:
In Kalk Bay, make a stop at the harbour and order a traditional fish and chips. The fish is straight out of the ocean and tastes delicious. Take a walk along the harbour wall and you might just catch the fat resident seal scavenging for some leftovers.
Make a turn past the Ice Café in Kalk Bay, the unofficial purveyor of the best ice cream in Cape Town. They have a wide range of ice creams and sorbets, with something for everyone.
For more wildlife action, be sure to visit Boulder's Beach, somewhat further along the coastline past Simon's Town, where you can watch penguins bathing in the clear water.
Don't forget to bring:
Be sure to pack your swimming trunks! This drive is littered with tidal pools that make the perfect refreshing pit stop for a dip in ocean water. The water on the Indian Ocean is warmer than on the Atlantic Ocean, but bring a sweater to keep you warm after your swim.
Gordon's Bay – Hermanus
From Gordan's Bay through to Hermanus, this drive takes you along another beautifully scenic route past a bay called Koel Baai. If you're up for something more active, you can make a stop along the way for the Crystal Pool hiking trail. As the name suggests, this hike takes you past several beautiful pools perfect for swimming in.
Highlight:
On the right day with a light wind, you can stop off at Koel Baai Beach to take a walk on the pristine beach and watch surfers slide into barrels in crystalline waters.
Don't forget to bring:
If you plan on hiking, bring a pair of good shoes. Otherwise, a good beach towel, an umbrella and some snacks will make for the perfect beach day at Koel Baai Beach.
West Coast
For the ultimate road trip feel, head up the West Coast over Eland's Bay to Lambert's Bay. Once you've hit the open road, you'll have dry, arid plains stretching out ahead of you. The raw natural beauty of this area is unmatched.
Highlight:
If you have the stamina, you can head all the way to Lambert's Bay where you'll find a magical open-air restaurant called Muisbosskerm. The restaurant offers an unrivalled buffet with a wide range of seafood, as well as magnificent sea views. Be sure to book in advance as it's only open on certain days!
Don't forget to bring:
Both in winter and summer, the air on the West Coast gets chilly in the evenings. Be sure to pack a warm jacket to keep comfortable!
We've barely scratched the surface of scenic drives in Cape Town, but these are undoubtedly some of the best – enjoy the ride!