Why a Day Trip to Boulders Beach is Worth The Drive
2020-11-05 12:09:59
Penguins!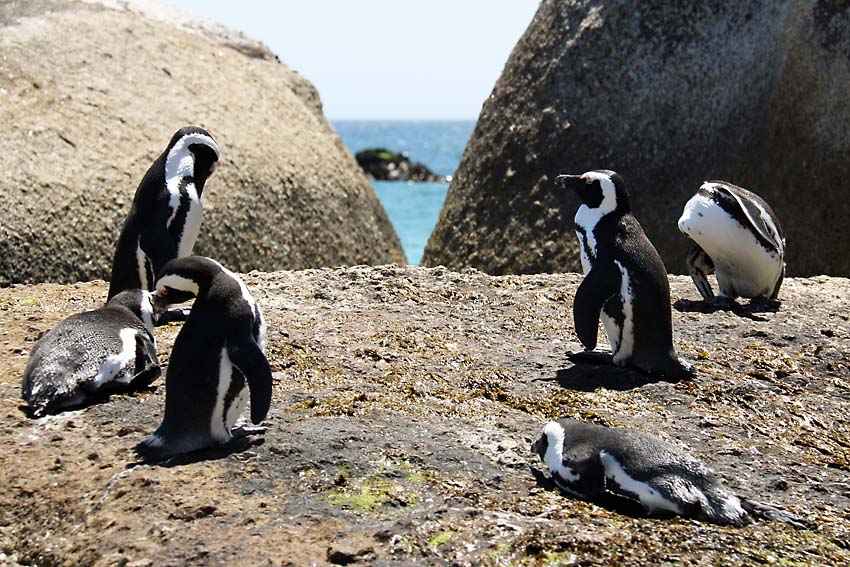 African Penguins
Need we say more? Who doesn't love these feathered black and white waddlers with their braying voices and beady eyes made famous in films like Happy Feet (and for good reason!) – penguins on land are cute but clumsy and do seem to be doing a little dance wherever they go. It's something to behold, especially en masse and Boulders Beach near Simon's Town is home to a colony of more than 2 100 African penguins (previously known as Jackass Penguins) which are classified as an Endangered species.
Photo Opportunities
Apart from obviously observing the penguins in their natural habitat, watching them swim and dive, feed their young (depending on the time of year that you visit) and preen themselves, you will have ample opportunity to take advantage of the glorious surroundings. Protected from the wind, strong currents and big waves by giant granite boulders (hence the name) rising from the clear waters of the Atlantic contrasting on the white sandy shoreline, you will want to make sure you've got your camera at the ready.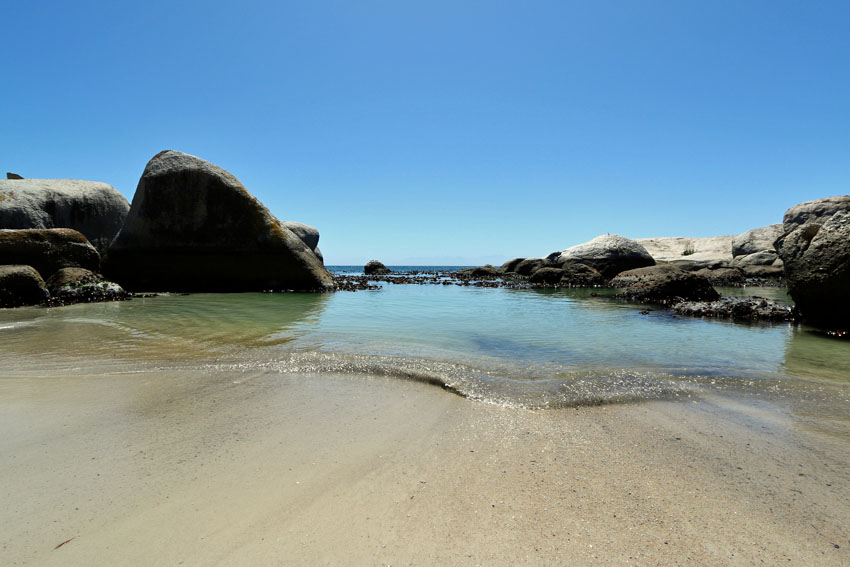 Boulders Beach
Support Nature Conservation
The area is protected as it falls under the Table Mountain National Park Marine Protected Area. The colony is one of the few land-based African penguin colonies in the world and as such, is rare which has made it a popular tourist destination. As seen on the South African National Parks site: "The Boulders Penguin Colony was established in 1983 and numbers increased from surrounding island colonies to bring breeding numbers to 3 900 birds in 2005. Since then there has been a decrease. The 2011 figures sit at around 2100 birds at Boulders Penguin Colony. The decline at Boulders and the global decline is the suspected result of:
habitat destruction
effects of oil spills and other marine pollution
impacts of global warming on fish stocks and fish movement
over fishing
irresponsible tourism activities
domestic pets/animals"
Your entry fee of R76 per adult per day and R41 per child, per day goes towards the conservation of this pristine area and its flora and fauna.
Sun, sea air and ice-cream!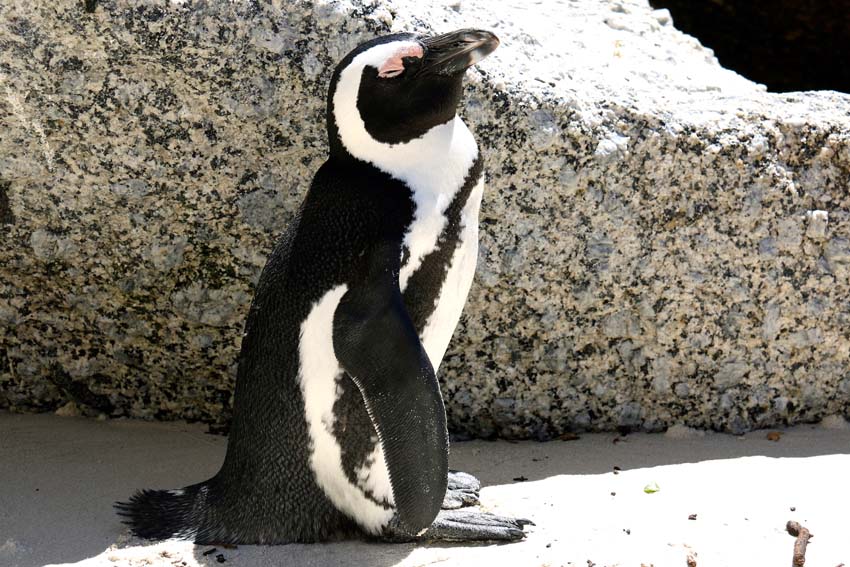 The fact that it is in a conservancy ensures that the Boulders beaches are always in impeccable condition, safe and inviting. It's a favourite spot to take local children to enjoy a swim in the warmer months because of being so protected – so pack a picnic basket and enjoy a day out with the family! Alternatively, you might want to enjoy an ice-cream and a stroll along the board walk while you take in the scenery and the sights and sounds of the birds. There are also a number of nearby restaurants where you can enjoy a tasty meal with a view. Note that it is best to visit at low tide (so check the local tide table before you leave) and that alcohol on the beach (should you decide to picnic) is prohibited. During summer, parking is limited so be sure to hit the road early to secure your spot!