Experience Cape Town Like a Local
2020-11-05 12:09:59
SEE the City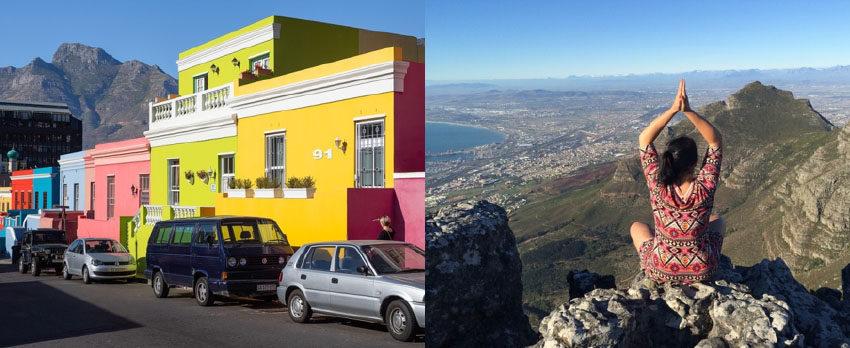 Take an Instawalk
If you want to experience a slice of life in Cape Town the way the locals do, then grab your mobile and join one the local Instawalks with CT Instagrammers – no one knows the city like the people who live in it and you'll very quickly get to see and explore lesser known haunts you'd otherwise not have been exposed to. Plus, you're likely to make a few friends along the way and take some great pics for the Gram.
Hike Lion's Head
Everyone knows that a sunrise hike up Lion's Head will give you unparalled 360 degree views of Cape Town to take your breath away. Grab a pair of trainers and be sure to tick this one of your list.
Hit a Local Market
With over 70 to choose from in and around the city, you're spoiled for choice! Whether it's artisanal food you're after, second-hand or antique goods or African arts and crafts, you can enjoy browsing one of the markets on a weekend morning and soaking up the Cape Town vibes, just like a local.
EAT the City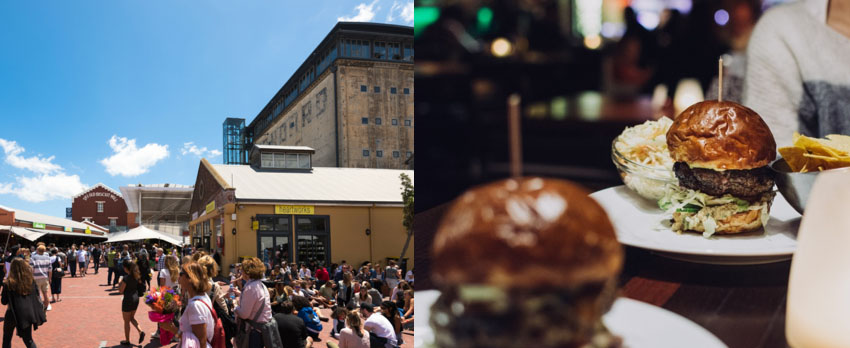 Fish and Chips
It's practically a Cape Town institution to enjoy a plate of fish and chips and again, you've a few places to choose from. You could take a drive to Hout Bay harbour and explore Mariner's Wharf or you could meander along to Kalk Bay and enjoy your meal taking in the sights and sounds of the harbour there. Even the Victoria and Alfred Waterfront is an option (albeit a slightly more commercial one).
Breakfast in Bree Street
Bree Street is home to a plethora of little coffee shops and eateries, perfect for a morning stroll and a place to have a bite to eat and enjoy a great cup of coffee. Explore on foot like a local!
Wine like the Locals
Wine is almost synonymous with South Africa's Mother City, which is hardly surprising since the Western Cape is the country's largest wine-producing region and is world-renowned for its outstanding wines. If you're keen to make a day of it, take a road trip to one of the local wine farms for a tasting or a food and wine pairing enjoyed with a view of the magnificent surrounds of the winelands. Constantia, Durbanville and Helderberg are all options.
Vegan or Vegetarian?
The growing trend towards healthier eating that leaves less of an impact on the planet has been firmly embraced in Cape Town culture and there are a number of restaurants that are plant-based as well as numerous main stream establishments that also offer vegetarian and vegan options on their menus. We recommend the Hungry Herbivore for our veggie-based friends and if you're in the mood for something a little more 'junk food' like, be sure to indulge at Lekker Vegan where you can enjoy a variety of vegan 'junk food' treats.
Fine Diners
Fine diners will have to plan in advance if they'd like to book a table at establishments such as The Test Kitchen, but there are at least 20 other excellent options to choose from that will delight not only your palate but provide an evening of absolute culinary gustatory pleasure.
Check out: The Hot List: The 20 Must-Visit Restaurants in Cape Town 2018: www.insideguide.co.za
You could also take a Food Tour of the City and Eat like a Local, here: www.tripadvisor.co.za
FEEL the City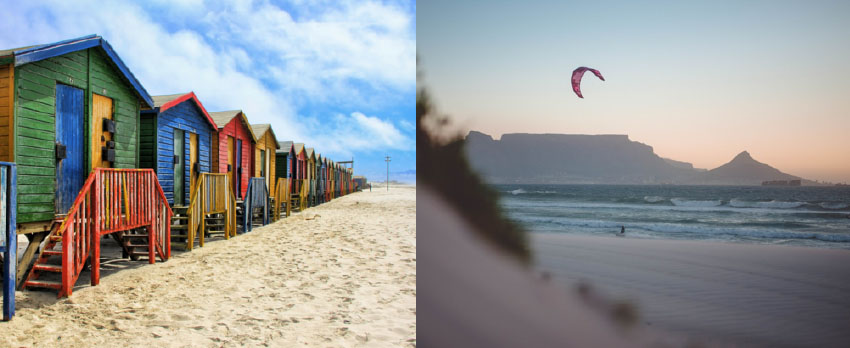 Beachin'
Whether during the day or at night, Cape Town's beaches are among the best in the world. Pack a picnic and enjoy the sunset in Clifton with the one you love. Or mozey down to Muizenberg for snacks and a little sand between your toes while you get a snap with the iconic coloured houses.
Kite Surfing
If the thrill of adrenalin and the rush of salt water over your skin and the wind in your hair is what gets you feeling most alive, book a day to enjoy kite surfing in Cape Town like a local. You could explore options in Bloubergstrand or Noordhoek, wind and weather conditions dependent.
The Great Outdoors
If being outdoors is what holds appeal, live like a local in Cape Town by taking in either a music concert, movie or sporting event in one of the many outdoor arenas in the city. It may be Kirstenbosch or Green Point. Check Facebook for relevant local events to choose from when you visit.
Touring
Sometimes you want the insight of a local guide who can share insider tips and provide more context for your experience. If you want to live like a Cape Town local and feel the city in a way that they do, book a walking tour through the CBD or Bokaap with one of the local tour guides. There are many others to choose from too, something for everyone that truly reflects the diversity and contrast of this incredibly colourful and vibrant coastal city you will never want to leave.