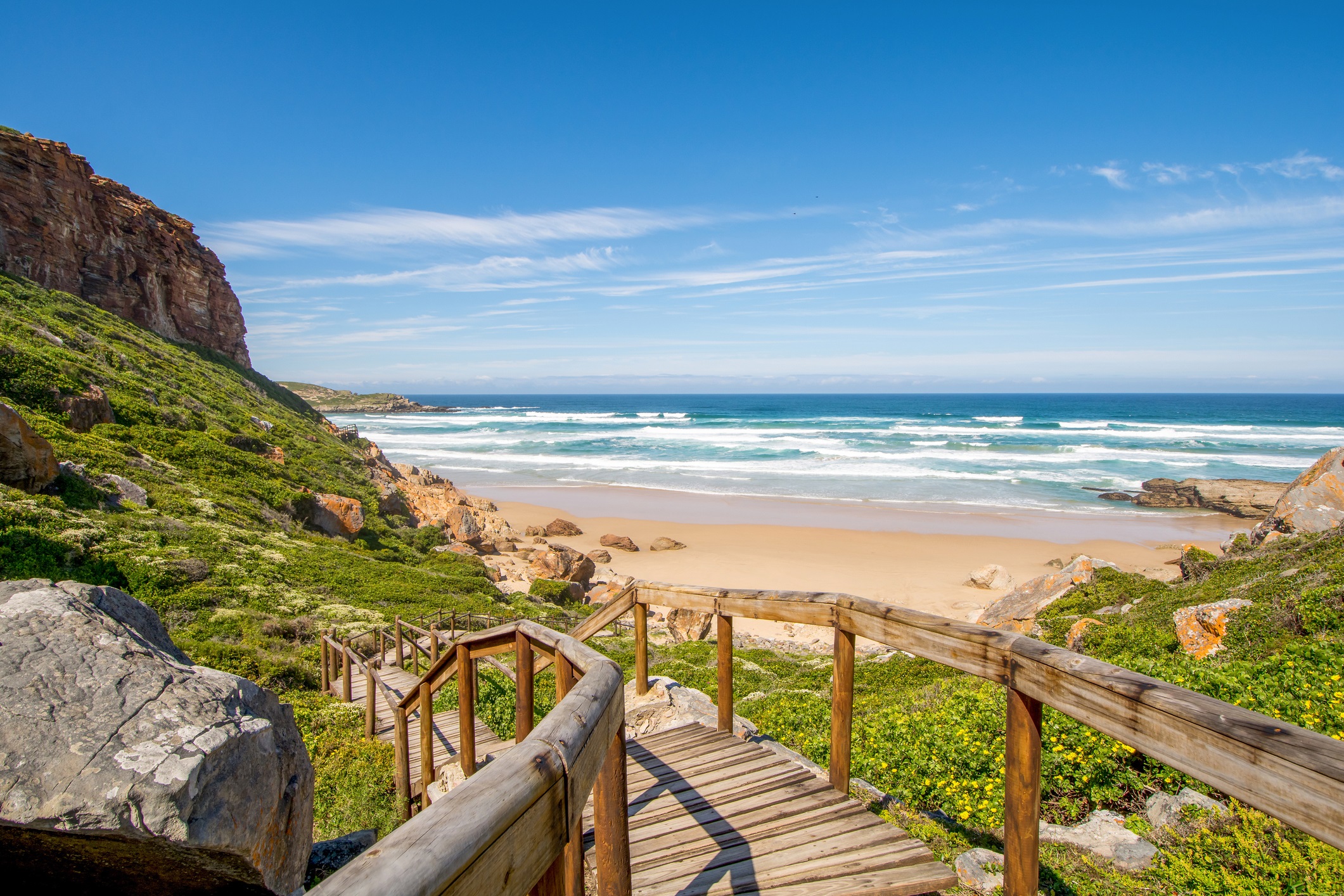 As the new year kicks off, the Western Cape beckons, dense with the potential for exploration and adventure.
Use our quick guide for exploration inspiration as you plan your year of fun.
Roadtrippin' Route 62
Winding from Cape Town all the way to Port Elizabeth, Route 62 is an alternative to the Garden Route that far too few people consider.
For a road trip, the section from Wellington to Outdshoorn is ideal. It winds through mountain passes, onto the arid plains of the Klein Karoo.
The towns along the route offer everything from wine and port tasting, to wildlife experiences, hot springs, architecturally impressive milkshakes, and the famed pit stop that is Ronnie's Sex Shop.
Jump in the car, turn on the music, and start exploring.
Camping in the Cederberg Mountains
The Cederberg municipal region covers a large area of land – but for our purposes, we're looking specifically at the Cederberg Mountains, dominated by sandstone rocks lying some distance above sea level.
Camping in this area gives you a chance to get a long way from civilization. Here, the stars are the brightest lights, and the many rivers and streams of the area provide relief from summer heat.
The sky here is often astonishingly clear, making it ideal for stargazing.
Situated a few hours' north of Cape Town, this area is well worth the drive for those keen to get away from it all for a weekend.
Discover the fruits of the vineyards
No discussion concerning exploring the Western Cape would be complete without discussing wine.
The Western Cape is home to the largest wine region in the country, divided into smaller routes that produce utterly enchanting and unique wines.
Perhaps the two best known – the Constantia and Stellenbosch wine routes – are fairly simple to get to, but there are six wine routes in the Cape Winelands, and numerous others scattered further afield.
Get yourself a wine guide, decide who's driving, and go explore the unique flavours of South African wine.
Hit the beach(es)
The Western Cape, as of 2017, is home to over half the Blue Flag status sites in South Africa – 28 in total. Blue Flag status is awarded to beaches, marinas and boats that adhere to a strict criterion of excellence.
So forget about Camps Bay and Clifton; travelling further afield will give you access to beaches that are every bit their rival, with white sands and warm waters. And if you choose carefully, far fewer crowds.
Getting around
Whether you choose to focus your 2018 explorations on aspect of the Western Cape, or try to cram in as much as possible, you'll want a car to get you there.
If you're a tourist, that means hiring a car – the ideal way to set your own schedule. A car hire gives you the opportunity to chase whatever backroads or out-of-the-way gem takes your fancy.
So pack some snacks, queue up your favourite playlist, and start exploring.