Kirstenbosch Gardens
Cape Town and its sights, sounds and atmosphere offer many wonderful attractions and activities. For the traveller the biggest challenge is to decide which activities you want to do while visiting the Mother City. Depending on the length of your trip the time you have for sightseeing and activities are almost always limited. To give you the freedom to explore as you desire, consider renting a reliable car to take you around town.
Cape Town offers unlimited options for you to enjoy, narrowing down those options to just a few can be challenging, but one of the most popular and beautiful places you simply have to see is Kirstenbosch Botanical Gardens.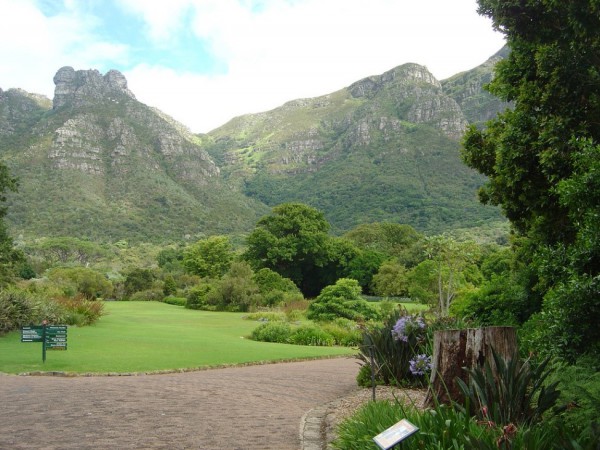 Nestled at the edge of Table Mountain, the Kirstenbosch Gardens has so many activities to suit your mood. The Kirstenbosch National Botanical Garden is known for its magnificent beauty and its variety of Cape flora. It's set in the lusciously green eastern slopes of Table Mountain. This serves as a perfect backdrop for picnics, long walks or hikes or even enjoy the sounds of unique music hosted at Kirstenbosch during the magical summer season in Cape Town.
Here's what you need to know:
Simply pack a blanket for sitting on and basket filled with your favourite treats for a relaxing day on the green, lush grass. Kirstenbosch is not only a popular tourist destination but locals seem to love the atmosphere, it is the place to be for a quick escape on a Saturday or Sunday. You can even grab a delicious lunch or dinner at Moyo, located in the Kirstenbosch Gardens, here you'll be treated to great food and fun activities.
Bask in the beautiful fragrances
The Fragrance Garden is one of the many areas within Kirstenbosch that you can indulge in. tantalise your senses at the Fragrance Garden where you'll find aromatic leaves, fragrant flowers and wonderful textures. Here visitors are invited to reach out and touch the beautiful bed of flowers.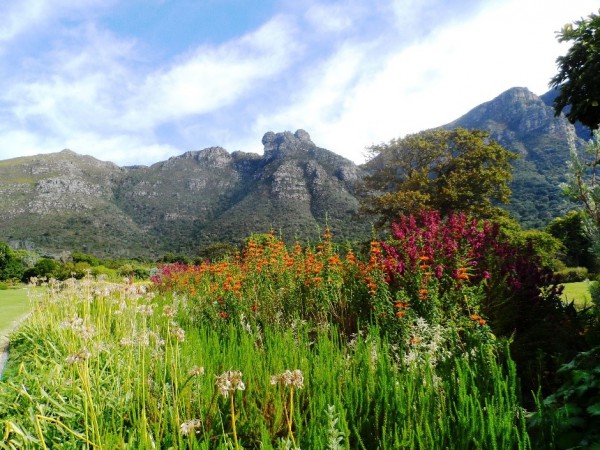 The garden grows only indigenous plants to South Africa and covers over 528 hectares; the area supports a diverse collection of fynbos flora and natural African forest. About 36 hectares of cultivated garden is also on display and features South African plants which are specifically from the winter rainfall region of the country. It really is beautiful.
The summer season in Cape Town is when the city comes alive. From a variety of outdoor markets, concerts and not forgetting the beaches, this is truly the most amazing time to visit. Kirstenbosch is known for the unique concerts which are hosted over the weekends in summer. The outdoor concerts attract tourists and locals who set up their picnic spots, soak up the sun with amazing wine and company while enjoying the unique sounds of local upcoming bands and when you're lucky, and be sure to book your place when a popular artist is booked. Past acts include Foto Na Dans, the Parlotones, Carols by Candlelight, Van Coke Kartel, Johnny Clegg, Flash Republic and more.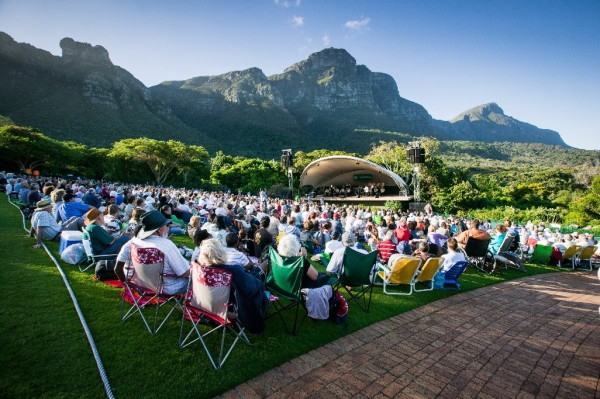 Visitors are treated to a special craft market on every last Sunday of the month during the summer season. You can find this unique craft market at the Stone Cottages.
The hiking trails at Kirstenbosch are definitely one of the most sought after trails in Cape Town. With a variety of different trails to suit all fitness levels, there is no reason to put on your walking shoes and discover the natural beauty paired with amazing sights of Cape Town. The Silvertree and Yellowwood Trail are the longest of the hikes that take you up to the waterfall and through both forest and fynbos. You can even climb to Table Mountain from Kirstenbosch up Nursery Ravine or Skeleton Gorge.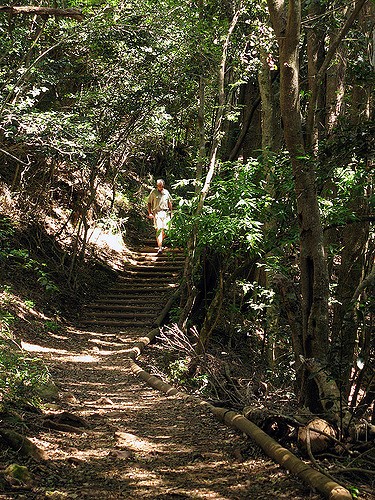 The Kirstenbosch Botanical Garden is a Cape Town treasure and should be visited by everyone. The entrance fee for adults is R40, R25 for South African students with a student card and R10 for children aged between six and 18 years. If your child is younger than six years he or she can enter the Garden for free. Next time you're at a loss as to where to go on a beautiful Cape Town day why not visit the wonderful Kirstenbosch Botanical Garden; here you can truly appreciate the beauty of the gorgeous Cape Town and experience its beautiful nature first hand.