Sea Point Car Hire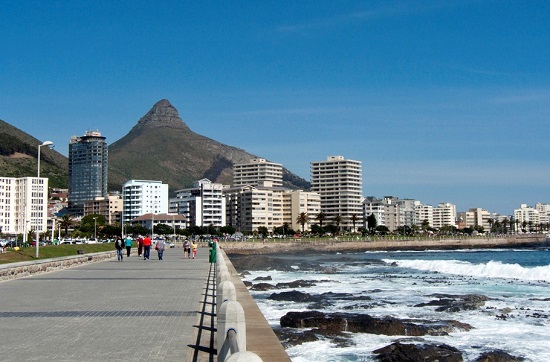 Image by Lauren, from Wishlists and Wanderings
Sea Point is a densely populated suburb positioned between Signal Hill and the Atlantic Ocean. It's one of Cape Town's busiest and most culturally diverse suburbs, buzzing with activity day and night. Driving along Main Road in Sea Point, you'll discover interesting shops that you won't find in malls, as well as restaurants, take-away venues, clubs and coffee shops. Sea Point is not only a shopper and foodie's dream; it also offers stunning ocean views along Beach Road.
If you rent a car in Sea Point you can drive along the picture-perfect coast to Bakoven, Camps Bay and Clifton for the day. Alternatively, you could visit the nearby world-famous V&A Waterfront.
Sea Point is a popular holiday destination, and finding accommodation is easy, with an abundance of holiday apartments in the area.
The best of Sea Point
'The best of Sea Point' is not an exhaustive list but serves as a guide to popular attractions and things to do.
Cape Peninsula Loop
A day trip to the coastal suburbs of the Cape Peninsula is achieved via the Cape Peninsula Loop. Starting in Sea Point, you'll head southwards to Llundudno then on to Hout Bay where you can savour fresh hake and chips, or your favourite seafood, at one of several restaurants at the harbour. From Hout Bay, you can continue to Noordhoek and its sprawling pristine beach via the twisting, breath-taking Chapman's Peak Drive.
Then, you can choose between driving to Kommetjie, Scarborough or Cape Point nature reserve. Hiring a car for the day is ideal for this type of trip because it will give you time to admire the inspiring ocean views, and to stop at the charming nooks and crannies along the way.
Outdoor Gym
Capetonians are diligent when it comes to keeping fit, whether by cycling, jogging, brisk walking or exercising at Sea Point's outdoor gym. It's not only buff gym rats whom you'll see there pushing weights; the outdoor gym is for all fitness levels, and even kids romp around, testing their skill and strength on the equipment. The lawns are reserved for soccer, yoga, boot camp, or for relaxing under a shady tree while watching others sweat it out.
Sea Point Pavilion Swimming Pool
Cape Town is well-known for its hot summers, so why not take a splash in the Sea Point olympic-sized pool to cool off? The Sea Point Pavilion Swimming Pool is very popular among Cape Town families, so arrive early! It's open every day from 7am to 7pm.
Sea Point Promenade
Lace up your sneakers and hit the promenade for a refreshing run next to the ocean. The best time is late afternoon, so you can admire the striking sunset. If you feel you've worked out enough for one day, treat yourself to an ice-cream cone at the end of the promenade (close to the Sea Point Pavilion Swimming Pool).
Harvey's at Winchester Mansions
Situated on Sea Point's beach front, Harvey's at Winchester Mansions is an experience that should be on every visitor's to-do list. The atmosphere is upmarket; a fine-dining interior is matched by a courtyard with a water fountain as its centrepiece. You can also choose to sit on the terrace, with sweeping ocean views.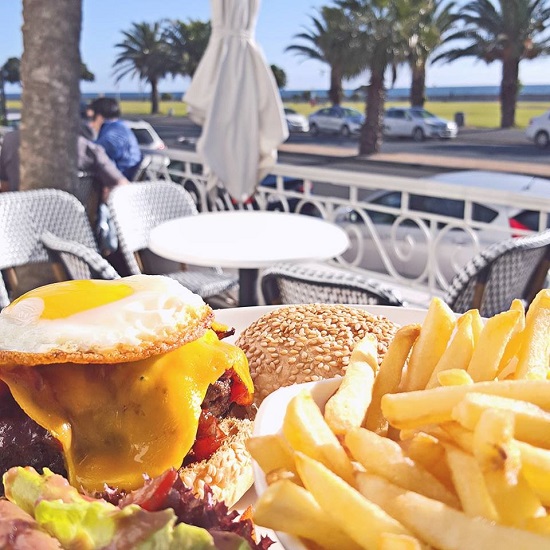 Image credit: Winchester Mansions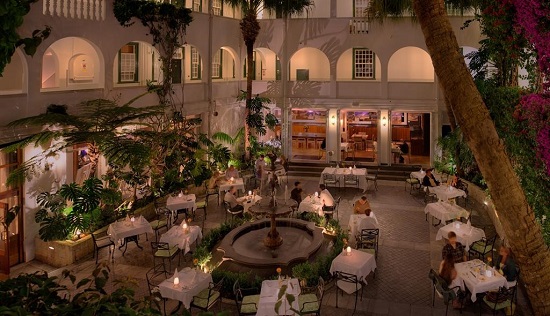 Image credit: Winchester Mansions
My Sugar
Those with a sweet tooth should not miss a visit to My Sugar. Newly opened, My Sugar makes delightful cake jars, thick milkshakes, delicious doughnuts and decadent chocolates.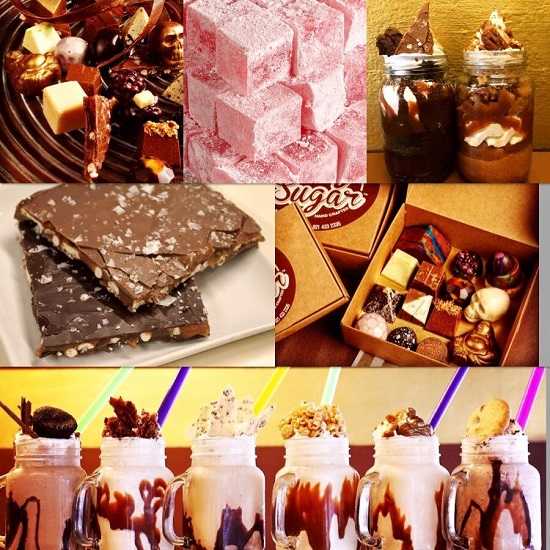 Image credit: My Sugar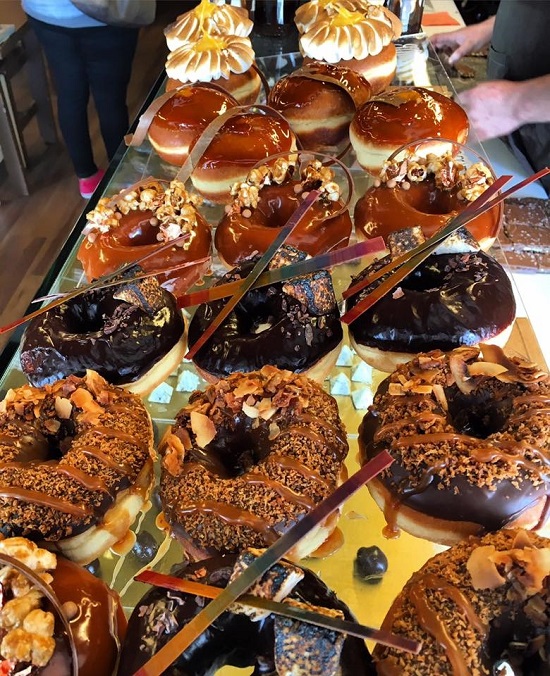 Image credit: My Sugar
Crumbs and Cream
Get a scoop of ice-cream topped with crumbled cookies, chocolate brownies or sprinkles at Crumbs and Cream. They also serve Nutella ice-cream, and ice-cream sandwiches – the stuff of an ice-cream fanatic's dreams!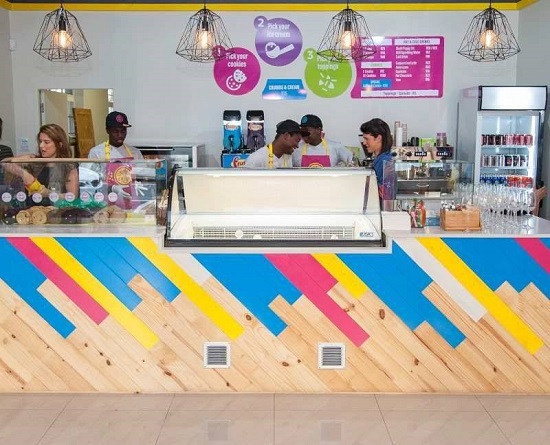 Image credit: Crumbs and Cream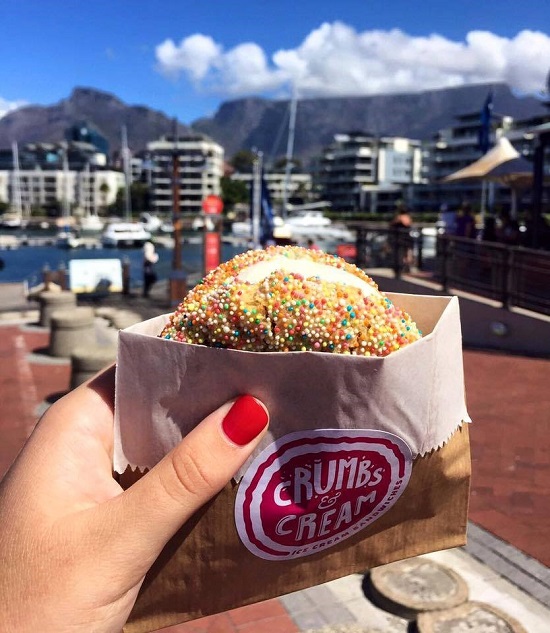 Image credit: Crumbs and Cream
La Mouette
Housed in a beautiful Tudor home, La Mouette's signature dishes are made using only seasonal produce, which is the reason for their ever-changing menus. La Mouette is the perfect venue for cosy winter dining as they have six fireplaces spread across four dining rooms. Summer brings dining al fresco under the stars.
Image credit: La Mouette
Image credit: La Mouette
Bootlegger Coffee Company
Bootlegger Coffee Company know their brew but their food offering is just as good. Breakfast options include omelettes, Eggs Benedict, and mince on toast. Lunch and dinner options include burgers, hot-pressed sandwiches, ribs, chicken schnitzels, fish and chips, and beef fillet. They have amazing cocktails and milkshakes too!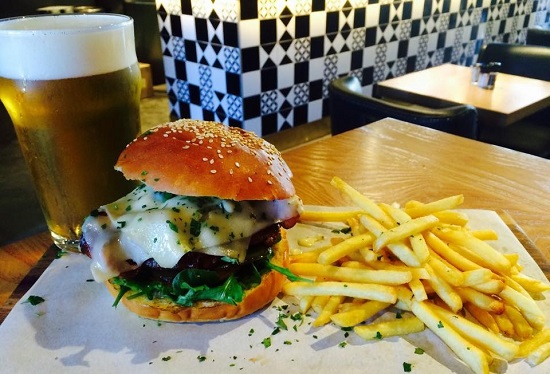 Image credit: Bootlegger Coffee Company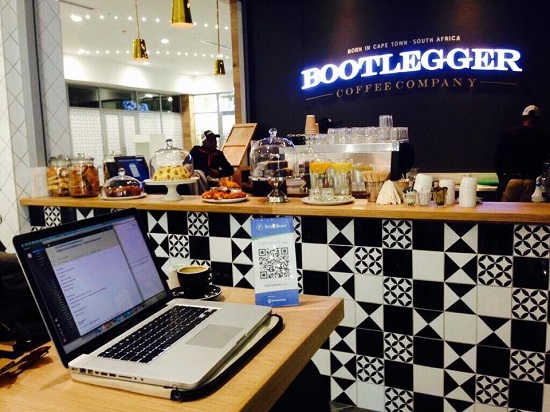 Image credit: Bootlegger Coffee Company
Call a Pizza
Call a Pizza offers a truly one-of-a-kind experience, with its psychedelic atmosphere and vibey psytrance music. They offer a delivery service but it's recommended to go in to the shop to admire their LED lights and psychedelic décor while waiting for your pizza.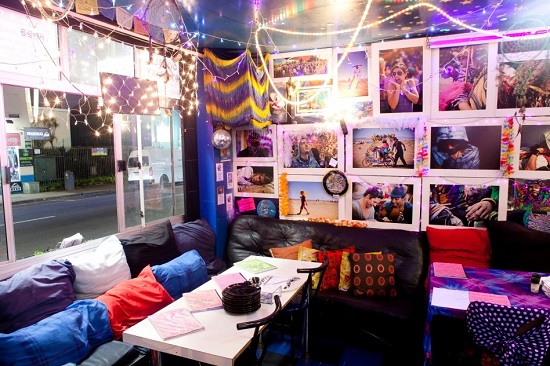 Image Credit: Call a Pizza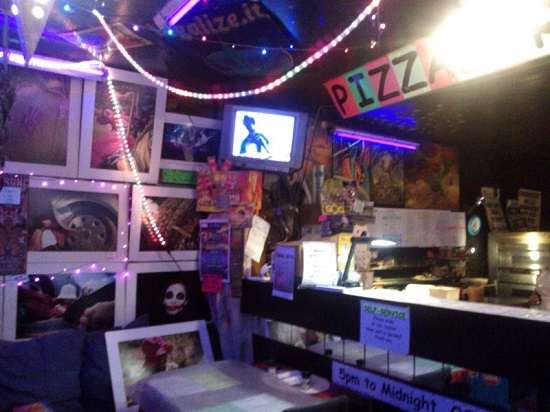 Image Credit: Call a Pizza
For things to see in whole of the Mother City, visit our selection of tourist places in Cape Town.