Street Markets in Cape Town
The festive season is nearly upon us and if you haven't yet bought friends and family their presents, you might want to consider shopping at these street markets in Cape Town for something unique that you won't easily find in the shops.
Century City Natural Goods Market
The Century City Natural Goods Market is a health fundi's dream come true. Here you can shop up a storm for natural and quality produce, which are both organic and local. The atmosphere is relaxing, unlike the malls where you feel rushed and tense from the masses of people doing their Festive Season shopping. At the market you'll not only find wholesome food, but a range of home-bakes, preserves, cheese, wine, clothing, furniture, plants and beauty products, among others. There's really no excuse not to find the perfect gift here.
Address: Central Park, Park Lane in Century City (follow Intaka Island signs)
Tel: 021 531 2173
Opening times:Last Sunday of the month (summer months) 09.00 – 2.00pm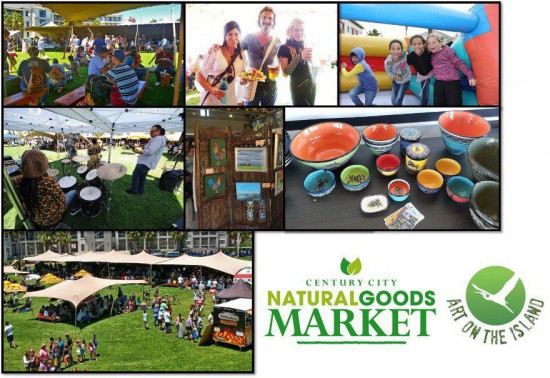 Photo: http://centurycity.co.za/
---
City Bowl Evening Market
The City Bowl Market is so popular that they now have an evening market too. If you haven't yet decided on what's for supper, pop in after work to buy Indian, Italian, Mexican, Chinese or Spanish ready-cooked dinners. Aside from the food, the market is a great venue for purchasing art, clothing and jewellery. The atmosphere is cheerful and festive, and every so often there are live musical performances. The City Bowl Evening Market is a fun outing for the whole family, and foodies especially will find delight in the various food stalls selling irresistible treats, such as pancakes, chocolate brownies and cured meats. So if you have a friend or family member who is an ardent epicurean, then they're sure to find the perfect artisanal gift here.
Address: 14 Hope Street, Gardens, Cape Town
Tel: 073 270 8043
Opening times: Thursday and Friday, 4:30pm – 8:30pm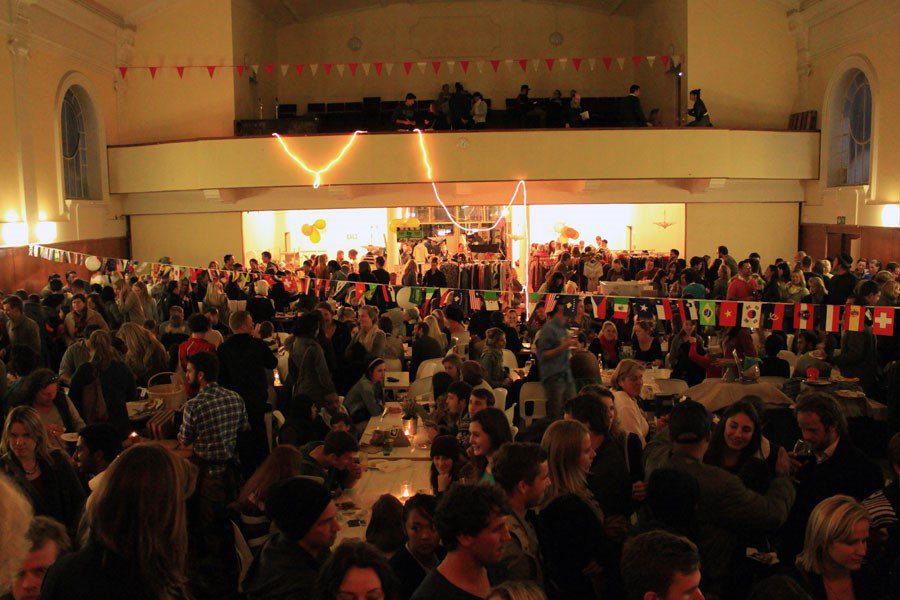 Photo: http://www.eatout.co.za/
---
Tokai Forest Market
Set beneath the lush tall trees of the Tokai Forest, shopping for presents will be a peaceful and joyful activity at the Tokai Forest Market. Located in the southern suburb of Constantia, this market has something for all tastes. Not only is this a wonderful outdoor shopping experience, but it is also an opportunity to spend some quality time with friends and family – you can even bring your four-legged friend with you, as long as he is on a leash. Visitors have the option of enjoying a cup of coffee, breakfast or brunch before browsing the stalls, which sell lovely handcrafted décor items, children's clothing, baked breads and pies, as well as jewellery. There are also dedicated food stalls selling drool-worthy preserves, cheeses, cured meats, biscuits and sweets.
Address: 7025 Tokai Rd, Cape Town.
Tel: 082 334 5434
Opening times:Saturdays 9am – 3pm. Sundays 10am – 3pm.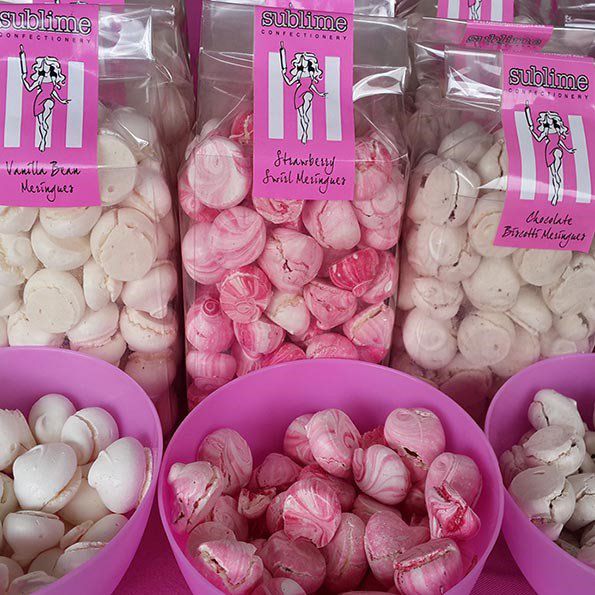 Photo: http://tokaiforestmarket.co.za/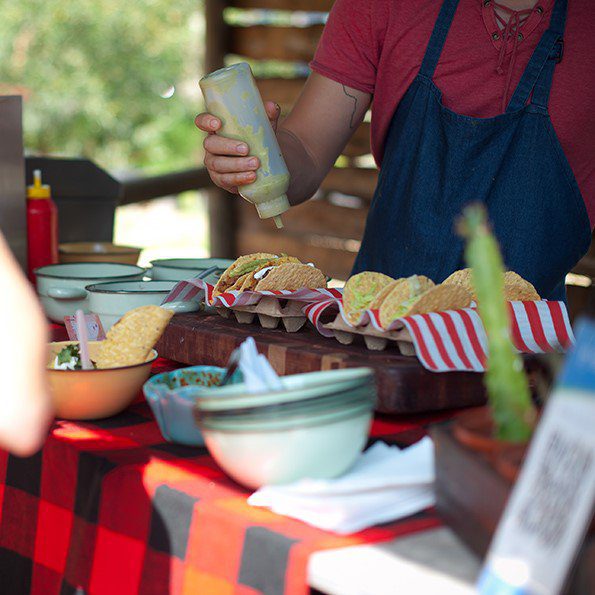 Photo: http://tokaiforestmarket.co.za/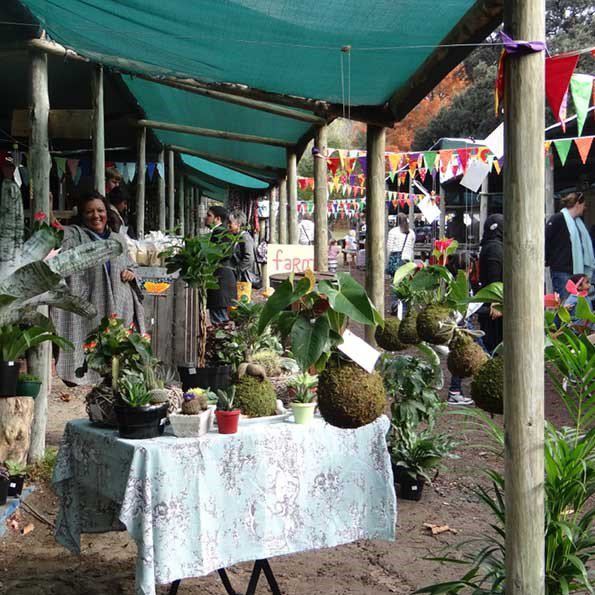 Photo: http://tokaiforestmarket.co.za/
---
The Vintage Experience Market
If you love the 60s, 70s and 80s, you'll have a ball at the Vintage Experience Market. Here you'll find remnants from your teenage years or perhaps even from your childhood. If you're a millennial, you'll still enjoy the market and will most definitely find an item or two that catches your eye. The market offers shoppers an interesting and fun experience, as retro music plays in the background while you wade through racks of vintage clothing and browse the food and arts and craft stalls.
Address:  The German Club, Roodehek Terrace, Hope Street, Cape Town.
Tel: 073 863 5232
Opening times:  Weekly on Wednesdays, 5pm-9pm.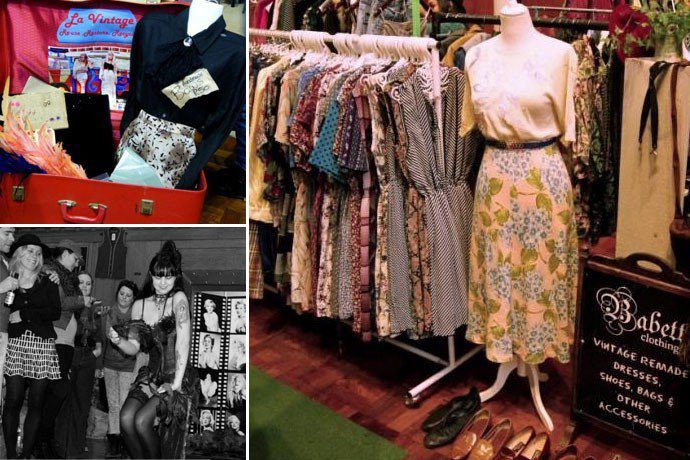 Photo: https://andlollipops.files.wordpress.com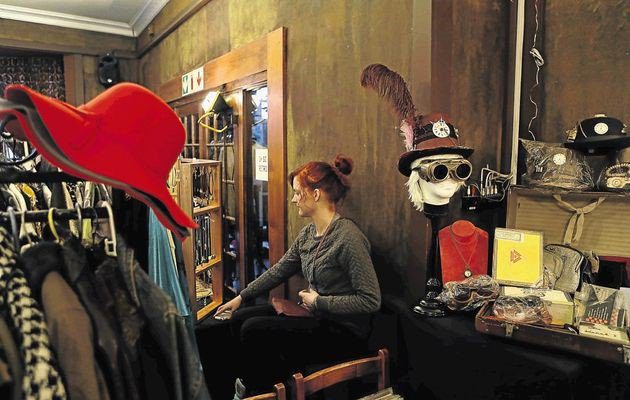 Photo: http://www.timeslive.co.za/
---
The Truth Timeless Market
The Truth Timeless Market occurs once a month, so make sure to set a reminder on your phone as you wouldn't want to miss out on this shopping and social experience. The pop-up market takes place on the first Wednesday of each month at the Steam Punk-themed Truth Coffee shop in Buitenkant Street, where about 20 traders come to showcase their interesting and beautiful clothing and crafts. Noteworthy stalls for picking out great vintage clothing are Babette Clothing, My Wild Heart and Better Half Vintage Shop. You are bound to find something pretty to give as a gift at the Truth Timeless Market.
Address:  36 Buitenkant Street, Cape Town
Tel: (021) 200 0440
Opening times: First Wednesday of the month, 6.30pm – 10.30pm
Photo: http://www.capetownmagazine.com/
Photo: http://www.thefavouritest.com/
Photo: http://static1.squarespace.com/
Don't be stuck without transport during the holidays, especially if you'd love to visit these markets. Rent a reliable car from Vineyard Car Hire, a reputable car hiring company based in Kenilworth, Cape Town. Happy market hopping!
For activities to do in the whole of the Mother City, check out our great selection of things to do in Cape Town.