Tips for Planning the Best Cape Town Road Trip
2020-11-05 12:09:58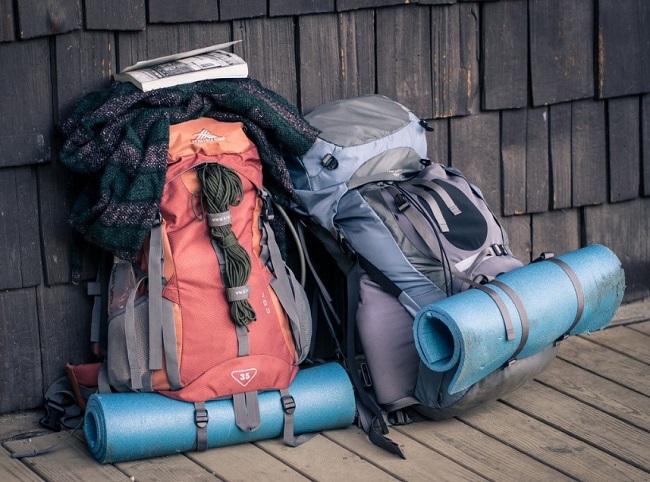 Everyone loves a good road trip, and South Africa provides the perfect place for one – whether it's a quick two hour day trip from Cape Town to Hermanus or a cross-country haul, listening to music and admiring the beautiful scenery whizzing past us.
To make sure you get the best out of your next South African jaunt, we've put together a comprehensive guide to road tripping from Cape Town.
We'll cover everything from your pre-trip planning, to staying safe on the roads and being as eco-friendly as possible. We'll have a look at how to go about putting together a playlist and snack pack for your trip. And finally, we'll give you some suggestions for your road trip destination – because sometimes the destination is just as important as the journey.
Preparing Your Car for a Road Trip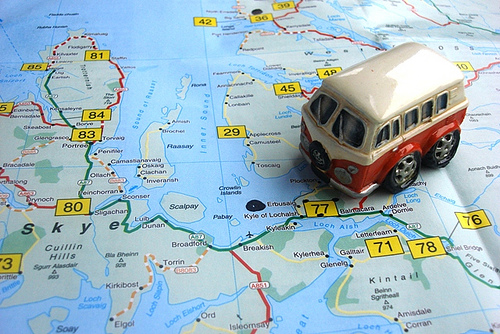 A good road trip depends on having a car that's reliable. Whether you're driving your own car or are planning on hiring one, you want to make sure you don't have to deal with breakdowns – they tend to ruin the experience a bit.
You'll want to make sure that your car is prepped well in advance. Going through our list at least two to four weeks before you leave makes sure you have enough time to fix any problems that crop up.
First, if your car needs any major repairs, now is the time to do them. A road trip can put strain on your vehicle, and you don't want any existing issues to become exacerbated. In fact, it's worth booking your car in for a full check-up. When you do, ask the mechanics to:
Check your coolant. Even in the areas surrounding Cape Town, you can find a great variation in temperature. Making sure your coolant is functioning properly will go a long way to protecting your engine in these conditions.
Get the tires checked. The condition of your tread makes a big difference to your cars grip, which is vital on national highways, where you'll be driving at high speeds. It's also worth double checking the pressure of your tires against your cars manual – this can be done at any petrol station
Make sure your battery is in good condition. No one wants to be stranded in the middle of nowhere because their car won't start.
Have a look at your brakes. Again, this is something that has a direct bearing on your safety on the road.
Of course, if you choose to hire a car, the above will be done for you, before you receive the car. In which case we can move right on to the next item on our list:
Stay Safe on Your Road Trip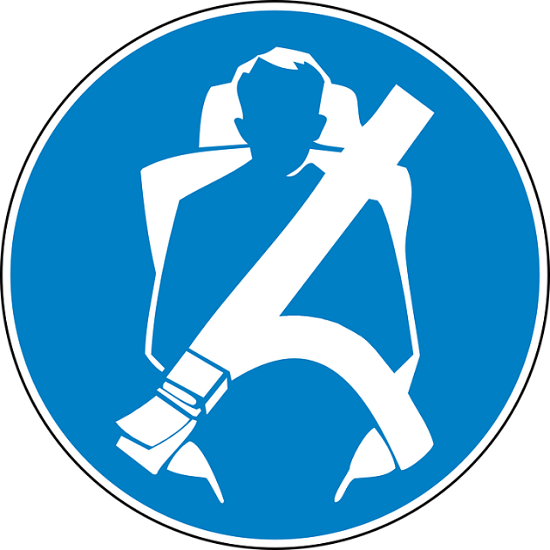 There are a number of different routes out of Cape Town, each offering its own unique scenery and a different path to your destination. Whichever one you choose, it's important to make sure you're driving safely. A few things to keep in mind:
Never, ever tailgate – tailgating is the frankly dangerous practice of driving close to the car in front of you. Aside from the fact that it's just plain rude, there are several problems with tailgating: It can make the driver in front of you nervous and break their concentration, leading to dangerous mistakes, and it reduces your ability to take evasive action if the car in front of you does something dangerous. Keep a good following distance by staying at least two seconds behind the car in front of you.
Always use your turn signals – too many times drivers neglect to use their turn signals, not realising just how important they are. Your fellow drivers aren't psychic, let people know what your intentions are on the road by using your turn signals.
Never speed, but don't drive too slowly either – we know speeding kills, so it's important to stay under the speed limit. But it's important not to drive too slowly as well, as it gives cars behind us more time to react and avoid accidents.
Never (and this can't be said enough) drive under the influence – don't drive under the influence of any alcohol or any type of drug. This is for the safety of you and everyone else on the road; if we're not fully aware of our environment and the road we can cause unnecessary and fatal accidents.
Basically, driving safely means making others aware of your intentions, and giving yourself and others the time that's needed to react to problem situations.
So that's the pre-trip and driving safety out of the way – let's talk about being eco-friendly next.
Eco-Friendly Road Trips
In a world where global warming is a major issue, the majority of us have started paying much more attention to the 'carbon footprint' we leave behind.
Regardless of whether you're travelling with your own car or are making use of a Cape Town car hire company, there are many eco-friendly steps you take make while on your road trip.
Always take along a plastic bag or two while driving, as this is an easy and quick way of disposing your rubbish while travelling long distances. These plastic bags can easily be discarded in a bin when at your next stop, such as a petrol station for re-fuelling or buying food.
When packing your car for the road trip avoid overloading the vehicle, as an unnecessarily, heavily loaded car can add to your fuel consumption, which ultimately adds to your carbon footprint.
Always be aware of how you can help the environment and try to prevent any damage to it. For instance, if your exhaust is fuming then this is certainly not good for the environment and definitely not a good sign of the condition of your vehicle. Hiring a car is a responsible option, if you feel your car might be unreliable and unsafe for the environment and those around you.
Consider making use of environmentally conscious restaurants and accommodations in Cape Town.
OK, we've got all the important stuff out the way – now on to the fun stuff.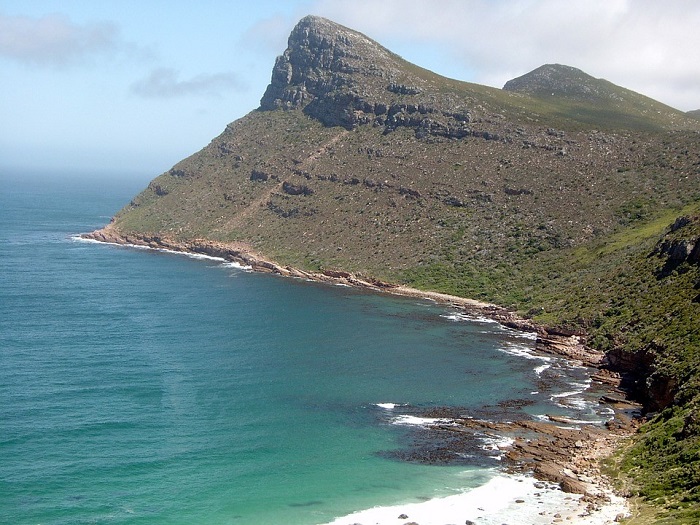 The Best Food and Music for a Road Trip
So much of a road trip depends on the atmosphere in the car. The best way to get this right is with a combination of excellent music and great snack options.
The obvious problem is that you and your fellow adventurers will almost certainly have different tastes, both in music and food. So what to do? Well, the easiest thing is probably just to sit down and have a chat about your playlist.
The key to a good road trip playlist is variety. There are some easy genre touchstones that any road trip will usually include:
Classic rock
Sing-a-long classics (a road trip tradition)
The latest chart toppers
There are also a host of artists who are traditionally considered essential to road tripping. Guns 'n Roses, AC/DC, Journey, Red Hot Chili Peppers, Bruce Springsteen – this is just the tip of the iceberg, music wise.
Food brings its own complications when it comes to choice, but a there are a few options that generally make it onto everyone's list:
Biltong
Chips
Water
Soft drinks
Chocolate
It's also a good idea to stop at farm stalls and small towns to supplement your snack reserve. Not only does this give you an opportunity to stretch your legs, you'll often find little treats that you've never seen before, from homemade pies to traditional root beer and everything in between.
At this point, we've covered your car, staying safe on the road, being conscious of the environment, and what to do for snacks and music. Last off, we'd like to give you a bit of inspiration for possible road trip destinations.
Great Road Trips from Cape Town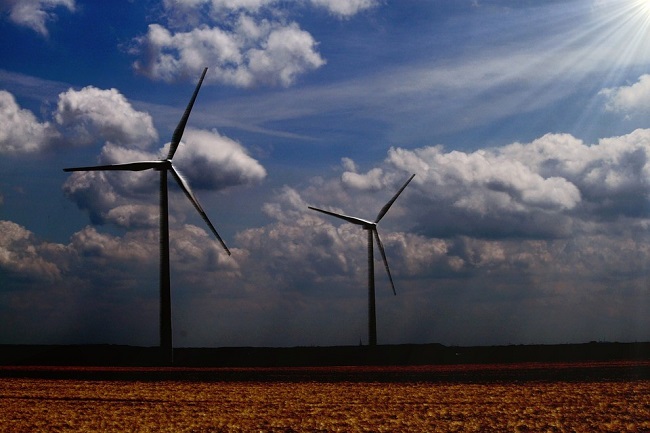 The best thing about using Cape Town as the starting point of your road trip is that it gives you the opportunity to drive through some truly mind blowing scenery. Not only that, but there are a host of interesting and unique destinations at distances that will suit everyone from the casual day tripper to long haul road trip enthusiasts.
For day trips and weekends away, there are few great options:
Hermanus, on the Southern Coast of the Western Cape, lies a few hours from Cape Town and is a great weekend getaway. This lovely seaside town is best known for whale watching, but it's also home to some great restaurants, and the nearby Hemel en Aarde Valley wine region produces some great white wines.
The historic town of Franschhoek lies inland from Cape Town, and is a wine enthusiasts dream. Settled by the French Huguenots in the 17th Century, it is home to many outstanding wine farms, as well as some of the best restaurants in the country. A great way to explore the area is with a trip on the wine tram, stopping at notable farms in the area.
For a shorter trip, visit Kalk Bay on the False Bay coast of the Cape Peninsula. This fishing village is the perfect place to grab some fish and chips, find a spot at the harbour, and watch the fishing boats bring in the catch.
If you're feeling more adventurous, there are some great drives that will take you a bit further afield:
The Cape Route 62 meanders from Cape Town, through the Klein Karoo region and all the way to Port Elizabeth. This road goes through some incredible countryside, with some quirky stops along the way, including the locally famous Ronnie's Sex Shop. Another spot on the Route that's worth a look is Oudtshoorn, where you'll find the ancient and remarkable Cango Caves.
The popular path through the Garden Route will take you to Knysna, situated on a lagoon and home to lush rainforest. This scenic area is known for the yearly Oyster Festival. Make sure you take the time to visit the Knysna Heads while you're there – these enormous formations form the entrance to the lagoon from the sea.
North of Cape Town, the West Coast route will take you all the way into Namibia if you so wish. Nearer to home though, you'll find fishing villages like Paternoster, where you can relax against the backdrop of the wild Atlantic Ocean.
These are really just a hint of the options available to you. From forbidding mountains to vast oceans, a road trip from Cape Town gives you access to an entire world of diversity and adventure.
Go for a drive. Explore.