Top Spots for Tourist Kids in and around Cape Town
2020-11-05 12:09:59
Top Spots for Tourist Kids in and around Cape Town
Younger children have some very 'unorthodox needs', these can include the need to have enough space to move freely without noise restrictions while achieving the illusion of no rules. Not to mention the need for freedom and fun to be unboxed, the need and yet-to-be-bottled desire to let all forms of being a child well up from inside them and manifest in whatever shape or form this may appear. For clarification, we are defining "kids" in this article as those little people that are independently mobile, extraordinarily energetic, somewhat programmed with the default to climb, run, jump, get lost and most often create an undercurrent of unpredictable chaos for most (barely sane) parents.
With this in mind, we have searched for an element of fun and adventure for the tourist parents needing something specifically geared at their kid's needs or those mentioned above (also frankly said, something fun to give our desperate parents the "break" they need from constantly policing their kids in more adult spaces). So here are our top 4 day trips to "hit the spot" for both the tourist and the kid inside you and your travelling family.
Noordhoek Farm Village
So many options for your kids and also the child or adult in you… something for every mood or weather, all with the added atmosphere of all things Cape Town. With enough to be either outdoors or indoors, feeding a desire to browse or shop for curios, restaurants/cafés with meal options for all ages. There are also free playgrounds to suit varying ages in close proximity to most of the restaurants, literature or art to nurture the culture inside you, whether you want to experience sophistication while the rest of the family enjoy an environment that offers comforting down-to-earth settings. This spot seems to offer it all. (www.thefarmvillage.co.za)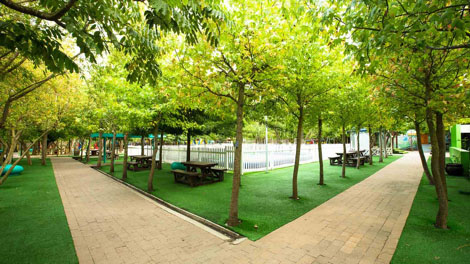 Noordhoek Farm Village
Acrobranch Kids Outdoor Playpark and Treetop Adventures
If you're wanting a combination of challenging fun, nature, learning and practising motor skills, balance and logic for you and the kids, in a safe and well-supervised environment, then swinging through trees, dangling from branches and balancing in the air on floating ladders, walking on ropes and climbing nets, is for you!! This will prove to be a great family day outing; surprising you with a few things learned which you may not have known about your kids or yourself. (www.acrobranch.co.za)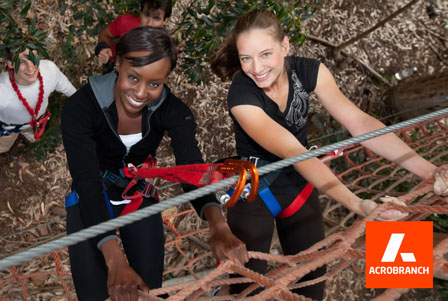 Acrobranch
Cool Runnings Tobogganing Family Park
This is something for the whole family who is and behaves three years and older. A downhill half-pipe, winding through twists, curves, s-bends and even a tunnel, measuring a distance of 1.25 kilometres of bobsledding speed and fun! The first of its kind in Africa…this fast and safe runway of steel with top-notch bobsleds on wheels packs a challenge of skill and speed for the family wanting to enjoy an age-appropriate thrill. Gratefully no one has to climb the hill to the top (which offers an amazing view of Cape Town), and yes… there is a brake installed in each bobsled should you feel the need for less speed! Cool Runnings also offers the affordable opportunity to feed your hunger and quench your thirst on site after your tobogganing fun, making it a great one-stop destination for the family. (www.coolrunnings.capetown)
Bugz Play Park
An explosion of colour and fun greets you as you enter this play park… a kids delight! All outdoor and indoor activities are specifically designed around the pure joys of simply playing. This park offers endless opportunity for the young family to play together (suitable for kids ages 2-10 years), in the form of slides, rides, jumping castles, playhouses, sandpits, tree houses, a castle, obstacles to crawl in, over and under and more. With many free play areas, as well as many individually charged rides of all sorts; you can decide when you think everyone has had their fill. There are also food venues on site to refuel your families for more fun should you want to maximise the time to play! (www.bugzplaypark.co.za)
There is always more to see and do in and around Cape Town that can be mentioned in one sitting! A city suited for everyone – you may just have to extend your stay in the Mother City or keep adding to your "list of places to see" so that the next available weekend will reveal no shortage of destinations to pick from.