Toyota Corolla Cross Hybrid Review
2022-07-18 09:41:23

I recently had the opportunity of driving the brand new Toyota Corolla Cross Hybrid around the Cape Peninsula. The car that has just been voted the car of the year 2022 and was provided by Vineyard Car Hire, these are my impressions.

If you're thinking about doing a Cape Peninsula tour, and you want to do it with a clear conscience, then this is the car to be doing it in. We drove the XS model, the XR is a little bit higher spec, it's got leather seats and it's got a few features that the XS doesn't have. A hybrid vehicle has two sources of power, this being the Toyota Corolla Cross has a 1.8 litre petrol motor and a 53 kilowatt electric motor, which is charged by a generator when the petrol motor is running. The vehicle doesn't need to be plugged in to charge, the petrol motor charges the electric motor so it's completely self-contained. Turn it on and you don't hear anything it's running, but there's no motor start, you just put it in gear and you start driving and it's completely silent.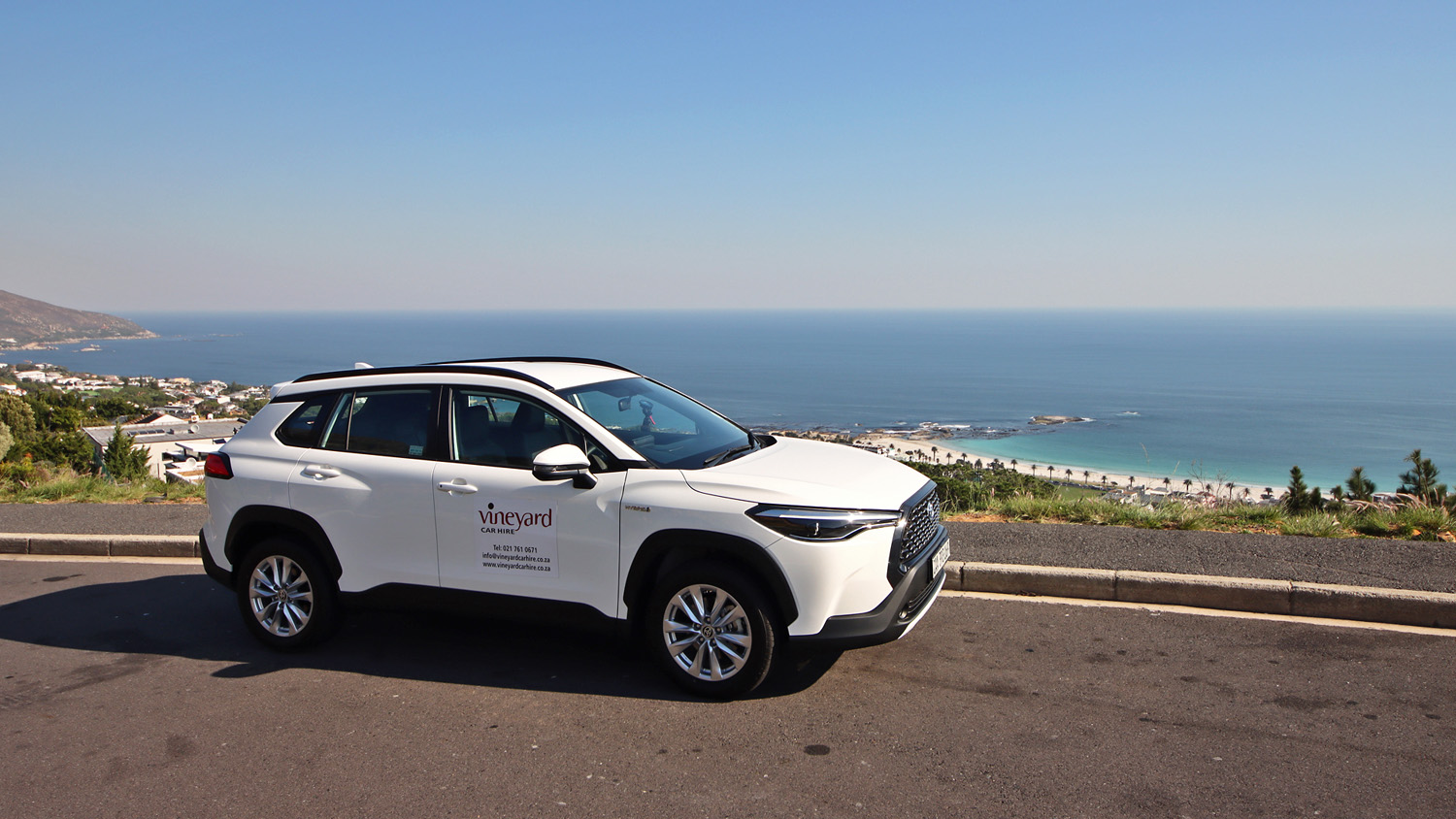 It's all happening so discreetly in the background you don't even realise that it's changing between electric motor and petrol motor. Well you can you can hear the petrol motor when it kicks in. Even on the highway sometimes, if you're cruising and you your revs are low you'll find that the electric motor is actually powering the car you're not even running on the petrol motor. Of course the fuel consumption is phenomenal you're getting about 20 kilometres a litre on this vehicle. Apparently you can do more, but I think that that would be only city driving, if you're going to drive on a highway and you're going to be driving on the open road you can look at 5.2 litres per 100 kilometres. Which translates to around about 20 kilometres per litre.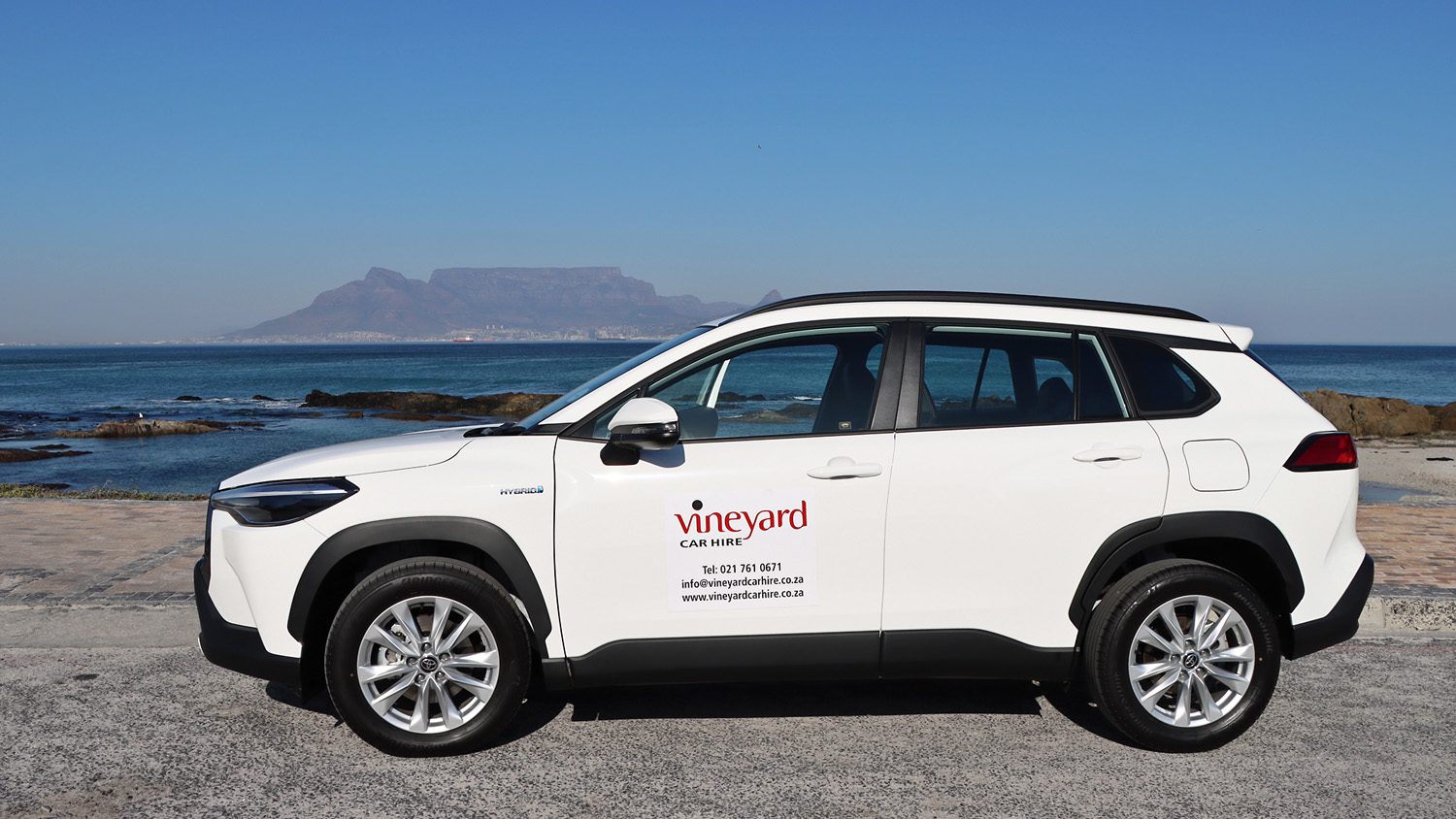 The interior is thoroughly modern and comfortable, and very user-friendly displays show you what's going on in the background with the electric motor and your fuel consumption. There's a USB connection in the front, two in the back, and there's a 12 volt socket in the back as well. The windows are electrically operated and there's central locking of course. There's abundant storage in the back and the seats do fold down if you need more space as well. There's a tool kit in the back and a spare tyre which is a biscuit tyre.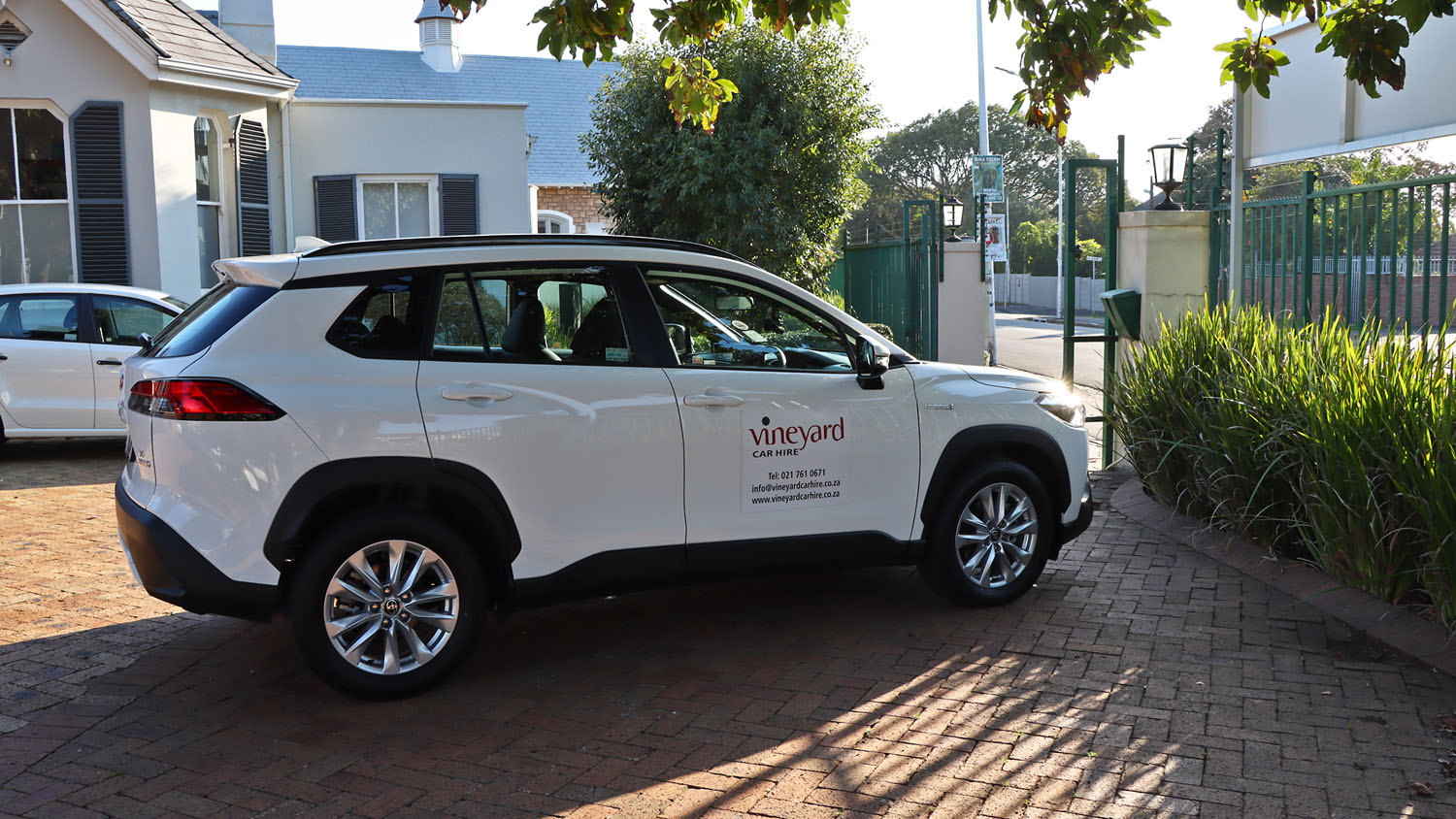 I've got to say, this is just such a nice car to be driving whether you're in traffic or whether you on the open road it's a pleasure to drive.
Watch The Video
Vineyard is a family-owned company based in Kenilworth in cape town they've been in business for over 40 years. They also do airport transfers and deliveries around the peninsula you can book through their user-friendly and mobile compatible website right here: Book This Car
Book a car
Enter your quote reference number to proceed with your booking.
Latest Blog Articles