The best of Woodstock
Woodstock is a Cape Town suburb located between Table Bay and the slopes of Devil's Peak, near the central business district.
Over the past decade or so, Woodstock has undergone a radical makeover. Derelict factories and warehouses have been transformed into beautiful modern office spaces, trendy restaurants, and coffee shops. Art galleries, furniture showrooms, and advertising agencies have also moved in – Woodstock has become the new 'it' place to see, and to be seen.
Woodstock sets the scene for the young and edgy, the new generation of up-starters, bloggers, influencers, food-truck entrepreneurs, artists and designers. When exploring Woodstock, you'll come across a colourful array of people from all walks of life – and that's what makes Woodstock an interesting and fun place to visit. If you're searching for unique foot-gear, one-of-a-kind clothing, or furniture, Woodstock won't disappoint.
Even though fashionable and well-travelled young-at-hearts have transformed Woodstock, its rich heritage and yesteryear culture is reflected in beautiful old buildings that have been restored to their former glory.
If you're a visitor to the Mother City, it would be best to rent a car in Woodstock, so you won't be hurried, and can explore this neighbourhood with all its delights at your leisure.
The best of Woodstock
This is not an exhaustive list but a guide to the popular spots that locals and tourists frequently visit.
Tribe is a Cape Town coffee institution, where coffee roasting and brewing is a science. Expect chic interiors, knowledgeable baristas, and coffee bean experts. If you're visiting during lunch-time, pair a creamy latte with one of their mouth-watering burgers.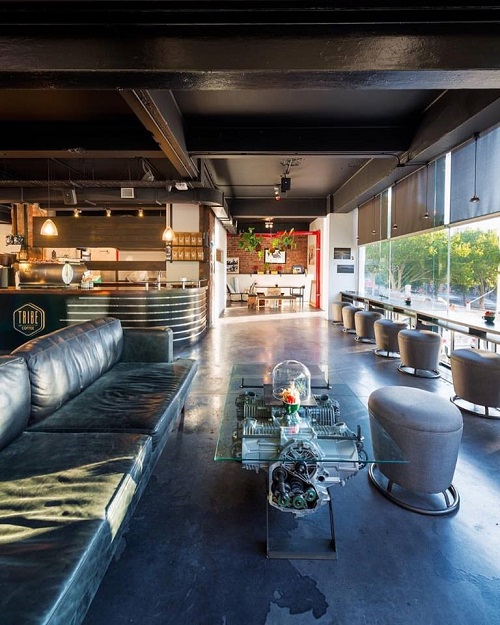 Image Credit: Tribe Coffee Roasting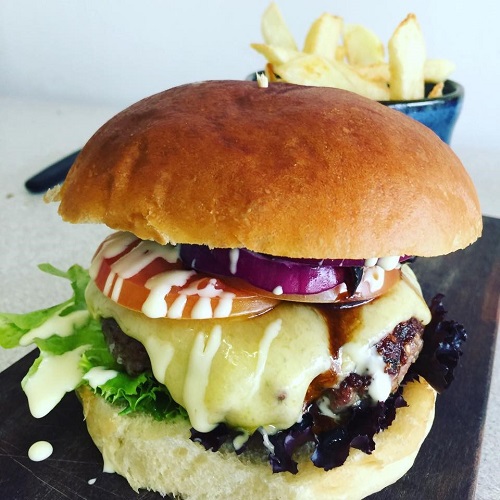 Image Credit: Tribe Coffee Roasting
The Kitchen is a regular lunch spot among professionals from nearby offices. It tends to become very busy between 11am – 2pm, with good reason; their salads, home-bakes, and bulging sandwiches are famously good.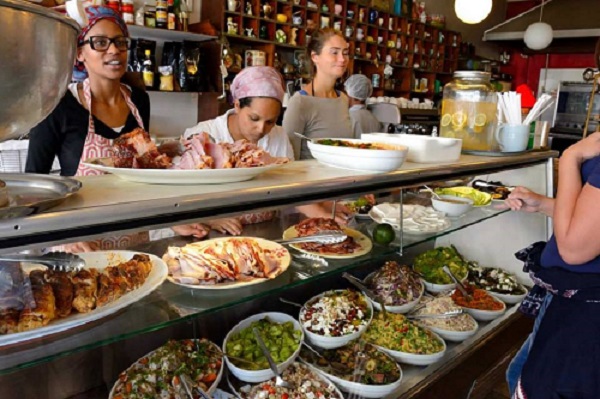 Image Credit: The Kitchen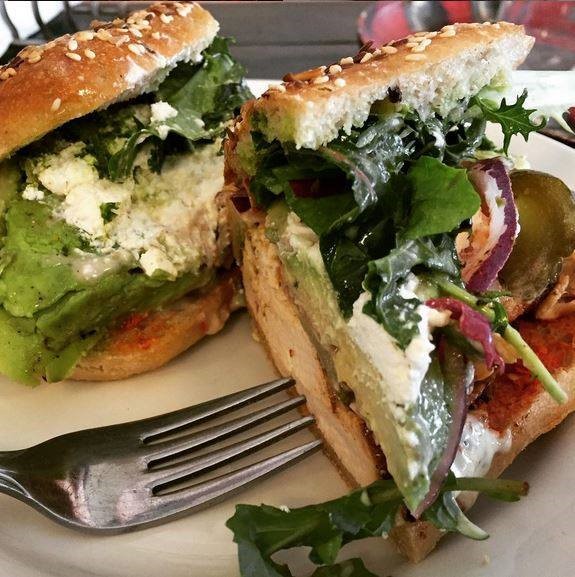 Image Credit: The Kitchen
The contemporary neighbourhood café Superette serves tasty organic whole food for the health conscious; from the farm to your plate. Superette are advocates for locally-sourced seasonal produce, as well as local art. Browse their retail table for rare finds and speciality goods made in South Africa.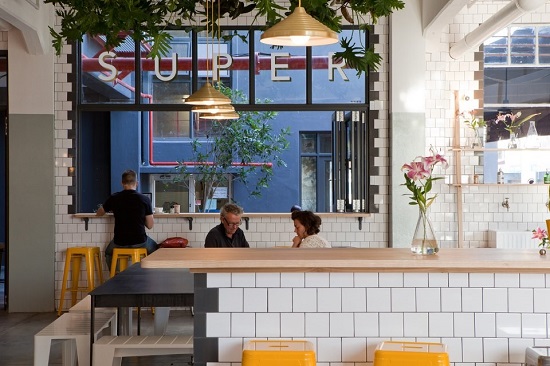 Image Credit: Superette
On Saturdays, Capetonians go to markets. One popular Cape Town market is the Neighbourgoods Market in The Old Biscuit Mill. Arrive with an empty stomach, as the aroma of freshly baked bread, sizzling sausages, pizza, and tasty fry-ups will be hard to resist. There are also chocolate, cheese, wine, cocktails and craft beer stalls to tempt you.
Image Credit: Neighbourgoods Market
Image Credit: Neighbourgoods Market
With its canary-yellow accents, The Woodstock Exchange is easy to find. Go inside, if only to take photos to upload to your Instagram account of the golden French bulldog. The Woodstock Exchange takes the definition of cool to another level, with interesting furniture shops, art galleries, and unusual fashion.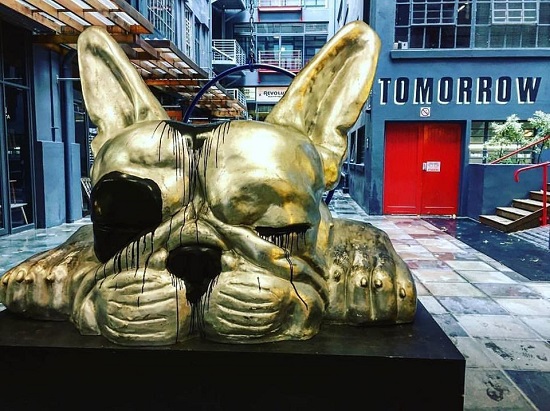 Image Credit: The Woodstock Exchange
The Bromwell, which was previously a hotel, is one of Woodstock's famous landmarks. The Bromwell is now a boutique mall that caters to fashion-forward individuals seeking limited edition clothing and shoes.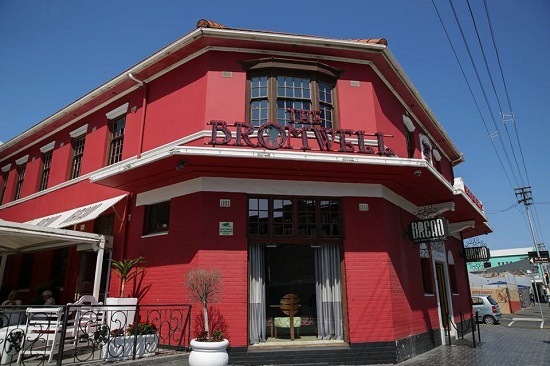 Image Credit: The Bromwell
In a bright yellow building at the top of Roodebloem Road, Jamaica Me Crazy is a great haunt to meet friends for drinks after work. The atmosphere is relaxed, the staff are friendly, and they have awesome cocktail specials from 5pm to 7pm every evening. Treat yourself to their Jamaican Jerk Chicken and a Dark and Stormy cocktail.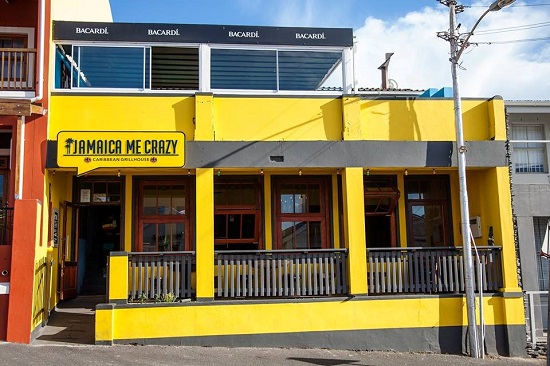 Image Credit: Jamaica Me Crazy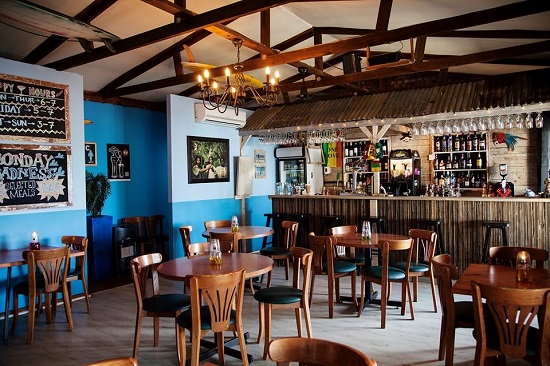 Image Credit: Jamaica Me Crazy