Work, Save, Travel, Repeat
2020-11-05 12:09:59
7 realistic ways to save smartly so you can travel more!
With the costs of flights, accommodation and car hire, travel is no cheap affair but isn't it oh-so worth it? You simply cannot put a price on the thrills of discovering a new destination and the memories you make on every journey. So, in the name of travel, we've put together a few useful tip that can help you save toward your next trip!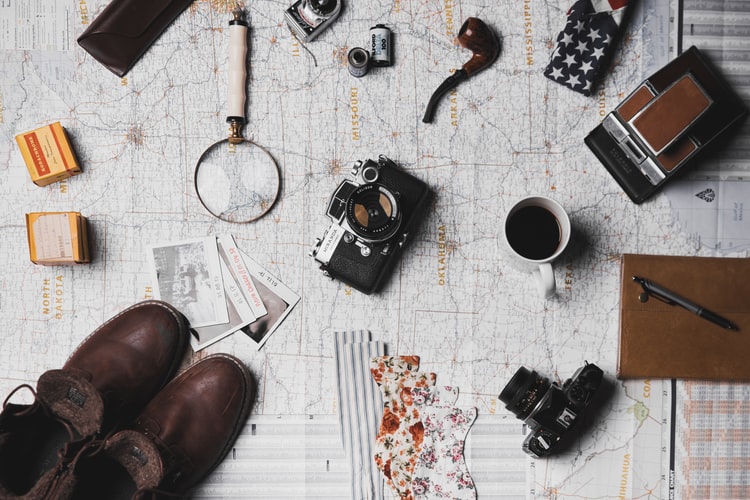 Save on subscriptions
This is an easy and relatively pain-free way to shave off those unnecessary expenses. Examine your subscriptions and consider whether a) they are essential and b) you can find a loophole to spend less. You might not really need that magazine every month that you briefly page through before you toss it aside, or that gym subscription that you hardly use.
If you subscribe to music streaming services such as Spotify or Apple music, or movie streaming services such as Amazon Prime, Showmax or Netflix, make a point of choosing your favourite one and cancelling the others. Once you've selected your favourite, you can look into getting together with friends or family to share an account, thereby significantly reducing your expenses.
Go the extra mile
You'll be surprised at how much you can save by just putting in a little bit of extra effort: the premium you pay for convenience adds up! Scan your bank statements for routine expenses that you can do without or reduce. You might want to consider packing your lunch at home, or carrying a flask of coffee with you instead of paying for multiple coffees to go. Instead of rushing to the shops every evening before dinner, plan for the upcoming month and take a relaxed Saturday morning to buy everything you need in bulk (or order it online!) This way you'll save on bulk deals.
Often cutting back on convenience not only helps you save, but also reduces your impact on the environment, so it's a double win!
Flog your stuff
Let's be real, most of our homes are filled with a whole bunch of stuff that we hardly ever used. If you haven't used it in the past 6 months, chances are you won't be needing it in the next 6 months either. Scan your house for things that don't serve you anymore – that old sewing machine you never use, those golf clubs that haven't seen daylight in a few years – and sell them off. Not only will it help flesh out your travel fund, but you'll also be able to simplify and de-clutter your living space.
With the help of Facebook Marketplace, it's also never been easier to pass on possessions you no longer have a need for. Snap a quick photo, upload it and usually in a matter of days you'll have sold your stuff to someone that has much better use for it.
Ditch a bad habit
Got a bad habit that doesn't serve you? This is the perfect opportunity to ditch it! Take the time to work out how much you spend on those cigarettes in a year and you'll be kicking yourself. Maybe those post-work cocktails can be limited to one evening a week. You'll be surprised by how much you can reduce your expenses by cutting back on habits that don't necessarily add value to your life. Needless to say, you'll be winning on two fronts: your body will thank you AND you'll be watching your travel fund swell up!
Second hand clothing
As you may have picked up by now, there is often a correlation between saving money and protecting the earth: consumption does not serve our environment! Fast fashion is not only expensive, but also costs our environment. Instead, you could save up around 75% of a clothing item's price by hunting for its second hand counterpart.
Plus, the thrill of finding a quality, stylish thrifted garment is incomparable with walking into a retailer and picking up whatever the latest trend may be.
Do free things
They say the best things in life are free! And how much better if you're saving for an awesome trip overseas while you're at it. Rather than pursuing activities that will cost you an arm and a leg, find ways to enjoy the place you live in free of charge. This could be something like having a picnic at a lake nearby, or looking for museums or exhibitions that don't charge an entry fee. If you're feeling altruistic, you could sacrifice your time to support a local charity.
If you'd like to build on your knowledge, there are a myriad of free resources on the internet to help you learn anything from coding to quantum mechanics. You may even want to consider using free apps to learn the local language of the next destination you plan on travelling to!
Save on luxuries
Okay, so self-care is all the rage these days, but what if your self care is travelling? You might want to think about cutting back on some luxuries so that you can allocate that money towards your next trip.
You can easily go with fewer haircuts, fewer visits to the spa or fewer manicures. You might have to "rough it" a little until your next trip but think of the satisfaction of booking that flight to an unfamiliar destination!
Saving money may seem daunting at times, but with these tips it's definitely made a lot easier – without compromising your quality of life! Let us know how YOU save money for the next time you hit the road (or air!)