Your Arts & Culture Fix in Cape Town
2020-11-05 12:09:59
How to best interrupt your beach visits with some cultural experiences
What makes the city of Cape Town so exceptional is the diversity in its attractions: the city offers spectacular beaches, hikes and outdoor activities, as well as cultural experiences that are on par with its European counterparts. The city oozes with arts and culture if you know where to look. We've rounded up a few of our favourite arty experiences (from an old-world opera experience to a boozy gallery tour) for your next Cape Town trip – all within driving distance so you can get there in your Vineyard rental!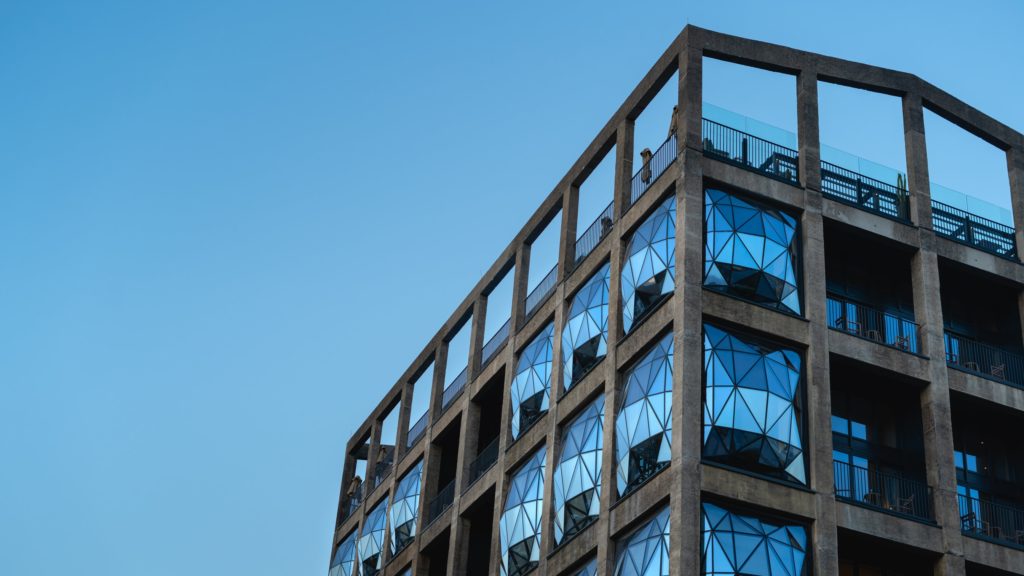 The Zeitz MOCAA captured by Brent Ninaber
Contemporary African art at the Zeitz MOCAA
The Zeitz Museum is the (fairly) new home for African contemporary art. The modern building houses the work of local artists over no less than nine stories. The building alone is rather impressive: it's a disused granary which has been transformed into a spectacular atrium where the grain was once housed. The museum shows work by contemporary African artists and exhibitions are regularly rotated. Currently, for example, the museum is exhibiting the work of William Kentridge, a legendary South African artist that is famous for his charcoal drawings. A hot tip for all African citizens: visit the Zeitz on a Wednesday and you get free access, all you need to do is bring some form of identification.
Authentically South African theatre at The Baxter Theatre
The Baxter is housed in a building designed in the 1970's by one of the most prominent modern architects of South Africa, Jack Barnett. The building in itself is impressive and the local performances you'll see there will be too, without a doubt. The building is historically important in that it presented multiracial, progressive work during apartheid, when all other non-racial interactivity was banned or censored. Today it provides a stage for all types of professional entertainment: music, drama, ballet, opera and intimate theatre. You will see exciting local drama here, driven by South Africa's rich cultural diversity, powerful messages, and brilliant, vibrant local talent.
Art and Drinks on First Thursdays
Every First Thursday of the month, arts and culture enthusiasts flock to the Cape Town CBD to tour various locations set up as exhibition spaces. The fun part is that they are all within walking distance of another, which means that you're best off parking on the outskirts of the CBD and tackling your First Thursday stops on foot. In a city that is otherwise highly reliant on transport by car, it's a refreshing and distinctly European feeling to be able to explore the inner city on foot. You can plan your favourite exhibitions, galleries, shops and restaurants to visit by heading to the First Thursday site or Facebook page where you'll find the program for the month. First Thursdays are best accompanied by regular wine or beer stops, making the experience all the more jolly.
A vintage cinema experience at the Labia Theatre
For a truly authentic and vintage cinematic experience, be sure to head to the Labia: THE destination for independent art cinema in Cape Town. Originally the Italian Embassy ballroom, the theatre was opened by Princess Labia 1949 and is the oldest cinema in South Africa. The Labia Theatre offers a wonderful old-world charm, as well as a unique selection of independent films for the discerning cinema goer. Head to the Labia Theatre's website to find out about the movie-and-meal special for two, an excellent deal that runs every day other than Friday in collaboration with various different restaurants. The Labia also sets itself apart from ordinary cinemas with the availability of a bar.
An organic breakfast at the Oranjezicht City Farm Market
Cape Town is flush with markets, each with their own drawcard, but none quite encapsulates the contemporary spirit of Cape Town quite like the Oranjezicht City Farm market. With its offering of fresh, seasonal produce from independent local farmers, the market is a reflection of a growing movement focusing on sustainable consumption and supporting local businesses. The OCZF market day takes place every Saturday and Sunday at Granger Bay just outside the V&A Waterfront. Spend your weekend morning browsing the wide variety of fresh produce, baked goods and artisan, hand-made foods. It's the perfect place to get a feeling for the culture of Cape Town – and have a delicious, fresh breakfast.
Old-world grandeur at the Artscape Theatre Centre
Grab the rare opportunity in Cape Town to kick off your flipflops and dress up (and we mean, really dress up) for the Artscape. The opera house and theatre centre offers a platform for a wide variety of performing arts, from opera to ballet to comedy. While there is no strict dress code for the venue, it's a good chance to put your evening gown to use. You will marvel at the majestic, colourful chandeliers in the foyer and get a real sense of old-world grandeur with the glitter of the footlights and the sweeping velvet curtains.
Young talent at The Raptor Room
The Raptor Room is a quirky but comfortable Cape Town restaurant that mixes the modern with the traditional. The venue is beautifully decorated with an art deco feel and bright colours. It has developed into an incubator for young South African artists and offers a platform for local musicians, comedians, poets and so forth. Here you can watch the newest local band before it goes big, attend a Grow Cannabis workshop or enjoy an evening of only female comedian performances. Grab a bite to eat and enjoy some fresh local talent in this stylish lounge.
Book a car
Enter your quote reference number to proceed with your booking.
Latest Blog Articles